Gender norms do not operate in a vacuum – they are tied into a web of other norms, beliefs and practices and strongly influenced by the socio-economic context. Parents' decisions about which of their children to educate, and children's experiences in schools, reflect not only gender norms but also prevailing stereotypes and norms about the characteristics and capacities of different groups of children. For example, children from marginalised castes in India often face discrimination and mistreatment, as do children from marginalised ethnic groups across a wide range of contexts; stereotypes about these groups, their behaviour and their capacities to learn are often gendered. Poverty and other practical constraints (such as the curriculum being taught in the main language) can prevent children from marginalised ethnic and linguistic groups accessing or doing well in school.  
Children with disabilities also face complex gendered perceptions of their capacities to learn, as well as negative perceptions of the value of educating them. Girls with disabilities (particularly learning disabilities) are more likely to be excluded from schools than boys in most contexts. These processes of exclusion reflect both prevailing gender norms and specific challenges around managing disabilities and perceptions of vulnerability. For example, fears about girls' safety can be heightened in the case of girls with physical disabilities (who might face additional challenges in repelling or fleeing an attack) or girls with hearing difficulties (who may not hear an assailant approach). Conversely, in some contexts, girls with disabilities are perceived to be less likely to marry and so to have greater need of education in order to be self-supporting. 
The general lack of attention to making schooling inclusive also has gender dimensions. For example, while all children need clean, safe toilets at school, toilets may need adaptions such as handles or rails to enable children with physical disabilities to use them; and girls with disabilities may need particular support with menstruation management. Several recent reports have documented the absence of reliable, gender-disaggregated data on the education of children with disabilities. In recent years, more studies have started to explore gendered experiences of disability and its impact on education (see also here).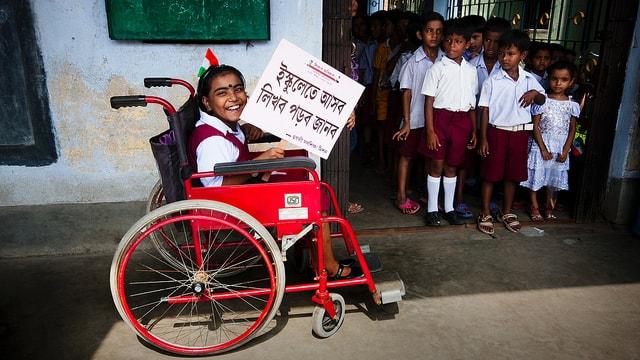 Citation
Marcus, R. 2017 Education and gender norm change, ALIGN, London, UK