Read about upcoming events of interest, plus summaries of previous convening and workshops. 
ALIGN at the EDD
Together with the Gender and Adolescence: Global Evidence (GAGE) programme, ALIGN will be
attending the upcoming European Development Days from June 5–6 in Brussels, Belgium. This year's
theme is 'Women and Girls at the Forefront of Sustainable Development: protect, empower, invest'. Our
co-hosted stand in the Global Village will share knowledge and research on investing in capabilities and
norm change to transform adolescent girls' lives. Follow us on Twitter or keep checking this page for more information. 
Gender norms and child marriage - Girls Not Brides Global Meeting 

ALIGN will be attending the largest ever meeting of advocates committed to ending child marriage in June 2018. The Girls Not Brides' 2nd Global Meeting in Malaysia will be an opportunity to engage with organisations working to end child marriage with a focus on gender norm change.
More details about our presence at this event will be made available soon. 
Social and Behavior Change Communication Summit, Bali

ALIGN attended the 2018 International Social and Behavior Change Communication (SBCC) Summit hosted by Johns Hopkins Center for Communication Programs, The Communication Initiative, Soul City Institute, UNICEF and BBC Media Action in Bali, Indonesia from April 16-20 2018. You can read about the highlights of the event from ALIGN researcher Rachel Marcus on our
blog
.
CSW62, New York
On March 8 at the United Nations Headquarters, ODI and ALIGN co-hosted the panel discussion 'Changing gender norms to empower rural women and girls.' This UN hosted event explored the latest knowledge and debate on the impact of harmful gender norms and the policies and practices that can best support positive change. The speakers, Dr. Anju Malhotra, Principal Advisor, Gender & Development at UNICEF, H.E. Ambassador Geraldine Byrne Nason, Permanent Representative of Ireland to the United Nations and Chair-designate of the CSW, Dr. Caroline Harper, Principal Research Fellow and Head of Programme, Social Development, at ODI, Dr. Purna Sen, Director of Policy at UN Women, Chernor Bah, Co-Founder & Exective Director of Purposeful Productions, Professor Nancy Glass, Johns Hopkins School of Nursing,  and Sizani Ngubane, South African activist and founder of the Rural Women's Movement, and 2018 NGO CSW/NY Woman of Distinction, all spoke during the event from their perspective on knowledge around gender norms and the key learnings and evidence relevant for policy to empower women and girls, particularly those in rural contexts. The event highlighted the importance of understanding gender norms to better inform policy and practice, drawing on some of the latest knowledge and evidence on gender norm change from a range of countries and perspectives.
Visit the ODI website to view a video recording of the event. 

On March 16 at the UN CSW NGO Forum, ODI and ALIGN co-hosted a dynamic event 'Shifting norms for gender justice: evidence on what works.' The event was chaired by Patti Petesch, Consultant & Expert Advisor for GENNOVATE, and consisted of 'project spotlights' offered by speakers: Lori Michau, Raising Voices,  Hadeezah Haruna-Usie, Girl Effect, Workneh Yadete, Gender and Adolescence: Global Evidence (GAGE), Christina Kwangwari, ActionAid International, Aukje te Kaat, Aflatoun, and Zoe Carletide, World Association of Girl Guides and Girl Scouts. The project spotlights profiled examples of what works to change harmful gender norms – and what doesn't - from each project's perspective, and each spotlight drew lessons on how to improve policy and practice to support positive norm change. Common themes included a clear focus across projects on the importance of supporting education as a route to challenge harmful norms and to improve policy and access to harness the power of technology to connect young women and promote positive understandings of gender.

Listen to the Live events podcast on
Soundcloud
.  
OECD Social Institutions and Gender Index (SIGI) focal points meeting
Members of the ALIGN team participated in the first annual SIGI Focal Points Meeting at the OECD headquarters in Paris, France in January 2018. This meeting brought together an informal network of government officials, multilateral organisations, research institutes and civil society organisations to provide recommendations on the ongoing development and application of the SIGI Index, supporting data validation processes and sharing policy experiences. The SIGI Index measures discriminatory social institutions, defined as the formal and informal laws, attitudes and practices that restrict women's and girls' access to rights, justice and empowerment opportunities. The recent meeting in Paris raised issues of understanding and measuring gender norms and norm change as high on the agenda for the OECD's upcoming data collection and analysis.
International Association of Adolescent Health Congress, New Delhi
ALIGN held a symposium, 'The intersectionality of adolescent psychosocial well-being: why gender norms matter,' as part of the 11th World Congress on Adolescent Health, held from October 27 to 29th in New Delhi, India.

The 50 symposium participants – academics, practitioners and representatives from donor agencies – heard presentations from Professor George Patton (University of Melbourne), Gracy Andrews (CorStone India Foundation) and Jordan Tewhaiti-Smith (Lancet Youth Network). Overseas Development Institute Senior Research Fellow Fiona Samuels also discussed her work on gender norms and psychosocial well-being.
See a selection of images from the event below.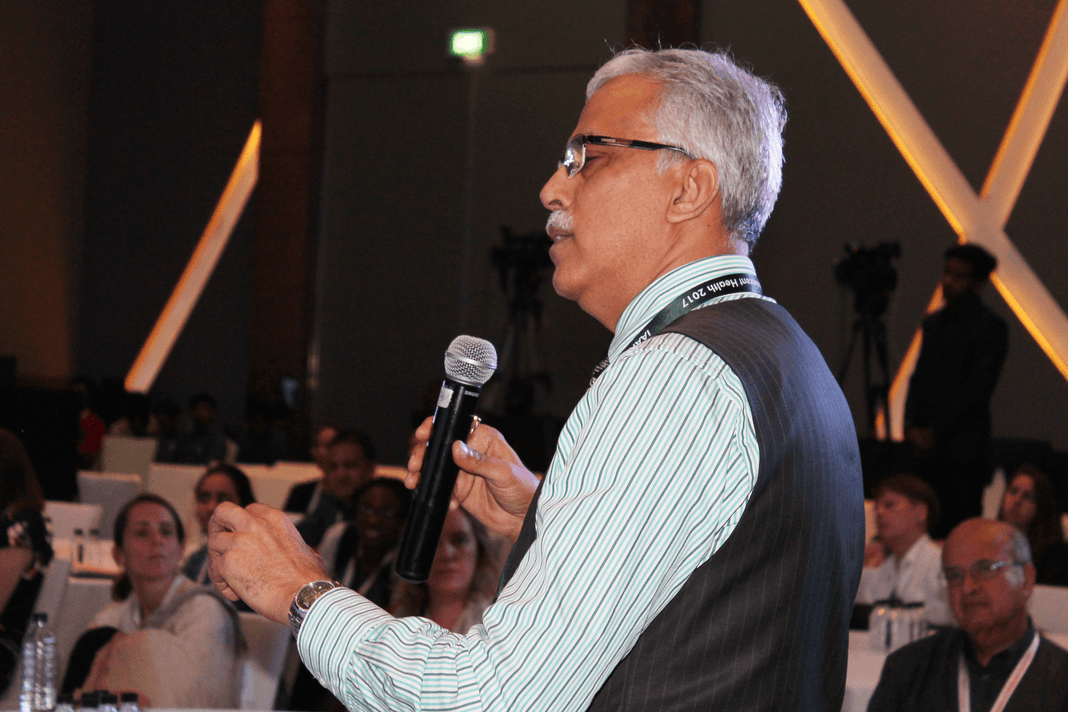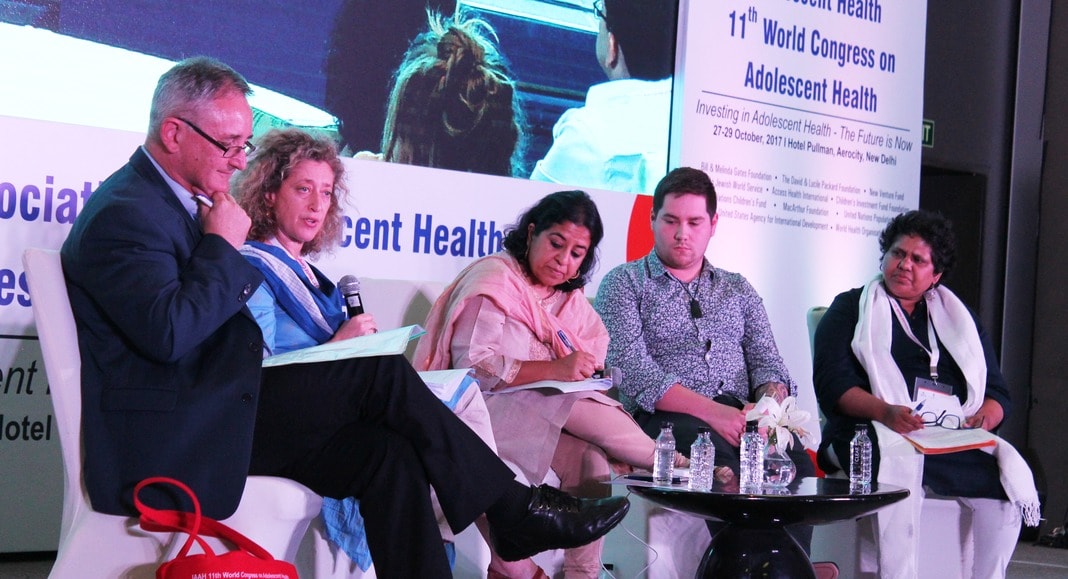 Project ALIGN's initial convening – NYC
An initial platform awareness and engagement session was held by the ALIGN project on Sunday 12 March 2017 in New York, US. This convening comprised small group discussions and presentations from participants, who included researchers, thought leaders, advocacy and policy practitioners, donors and others working in the adolescent girls space. The aim of this convening was to explore the current climate for gendered social norms work to help frame the ALIGN project's scope. The meeting discussed how the ALIGN project can build and curate innovative learning in this area, and also highlighted various important challenges to understanding, measuring and changing norms both globally and at a country level.
The convening highlighted several key questions for shaping the project's focus and vision, including:
What is the core to obstructing change for adolescent girls and young women, to which our knowledge on norms can make a positive difference?
How can we build wider networks of learning and momentum for change using our skills in knowledge generation and evidence-sharing?
How do we curate and communicate knowledge on norms, given their complex nature?
Project ALIGN looks forward to developing the community and digital platform in response to these initial discussions, and bringing together further conversations in our next convening.
Do you have an upcoming event you would like us to promote? Please contact us.