Tools for researching child marriage
Effective action on child marriage relies on understanding the role and nature of the norms that contribute to it. This set of tools, curated by Margaret Greene and Ellen Stiefvater of Greeneworks, and the ALIGN team, outlines some of the resources that are available for researching and monitoring change in norms related to child marriage. Some have been created specifically for understanding child marriage and others can be adapted for this purpose. 
Please check back for further materials coming soon...
> Read the child marriage and gender norms tools list.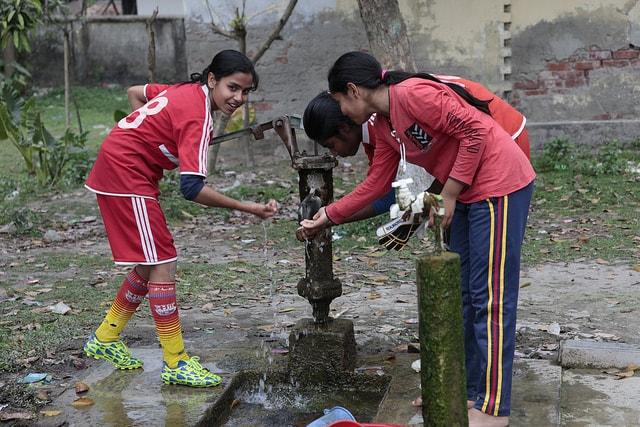 Gendered Norms and Beliefs Contributing to Child Marriage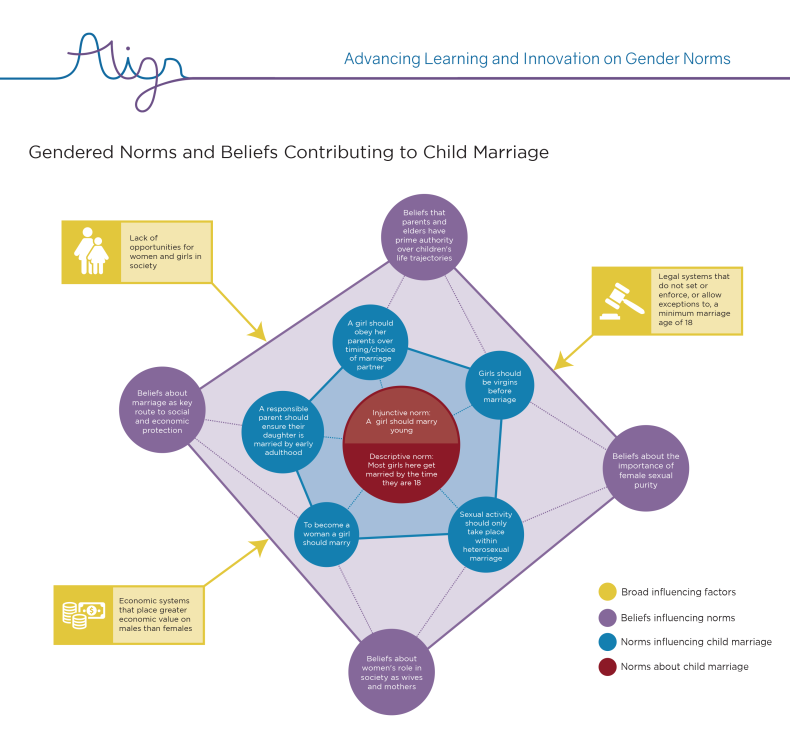 This ALIGN infographic shows the ways that different norms and beliefs contribute to child marriage including through economic, legal and social constraints on women and girls
Featured Resources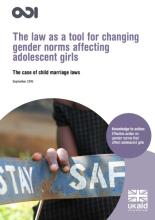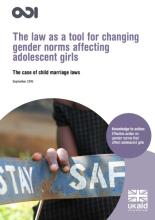 This report explores the role of law reform as a tool for changing gender norms that affect adolescent girls, with a focus on child marriage laws. It finds that law reform is most effective in changing gender norms when it is building on changes in behaviour or attitudes that are already starting to occur.
This report reviews the landscape around social norms theory and investigates two projects that have facilitated change around norms and practices of female genital cutting (FGC) and child marriage. Improving girls' well-being requires not only working with girls, but also with boys, women, and men, by creating safe spaces where communities can question existing norms.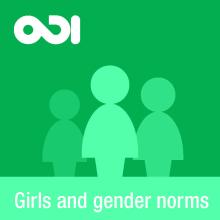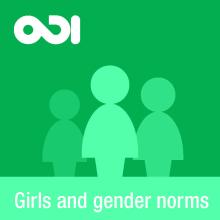 This three-part ODI podcast series explores how harmful gendered norms effect the lives of girls in developing countries. Through interviews with girls, their families and communities, and gender and development researchers, the episodes discuss topics around gender norms theory and history, the complexities of changing norms, and positive interventions to empower girls' and transform their fut