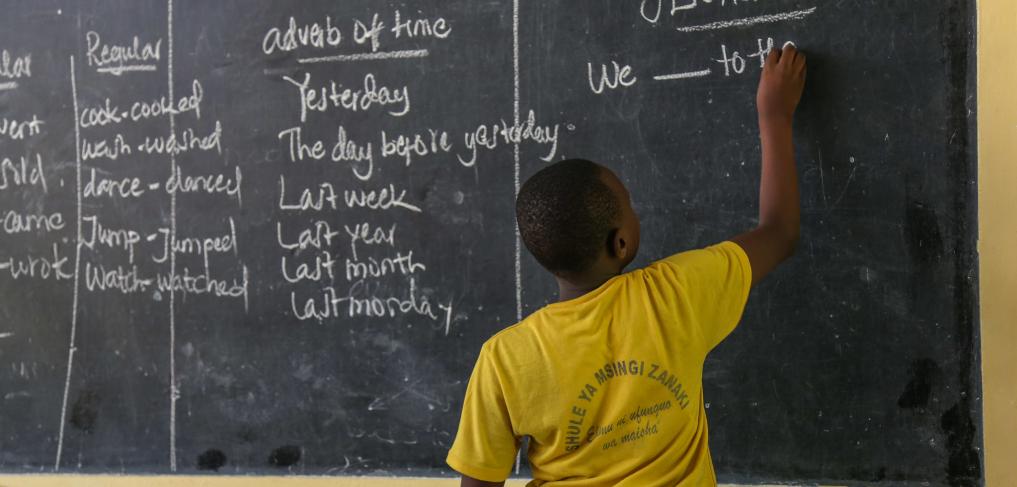 © Sarah Farhat / World Bank ID: 20170317-Tanzania-Farhat-8282
Education and gender norms
Education is a powerful tool for gender norm change. A well-established body of evidence confirms the importance of education – and secondary education in particular – in changing the damaging norms that shape, for example, the roles played by women and men in the home and community, women's work outside the home, child marriage and gender-based violence.
At the same time, however, entrenched gender norms affect both access to education and learning, while education itself, if it is not grounded in principles of gender equality, can reinforce or even fuel harmful gender norms. These norms tend to hold girls back but, in some contexts, it is boys' education that is undermined. A heavy burden of domestic work, for example, can limit girls' school attendance and study time, while expectations that older boys should earn an income can lead to boys dropping out of school. Gender norms and stereotypes within schools can also affect adolescents' learning if, for example, teachers consciously or unconsciously prioritise boys.
ALIGN's thematic guide, interactive diagrams, video and case studies explore these issues in more detail and highlight innovative practices to maximise the opportunities for education that is truly transformative for both girls and boys.