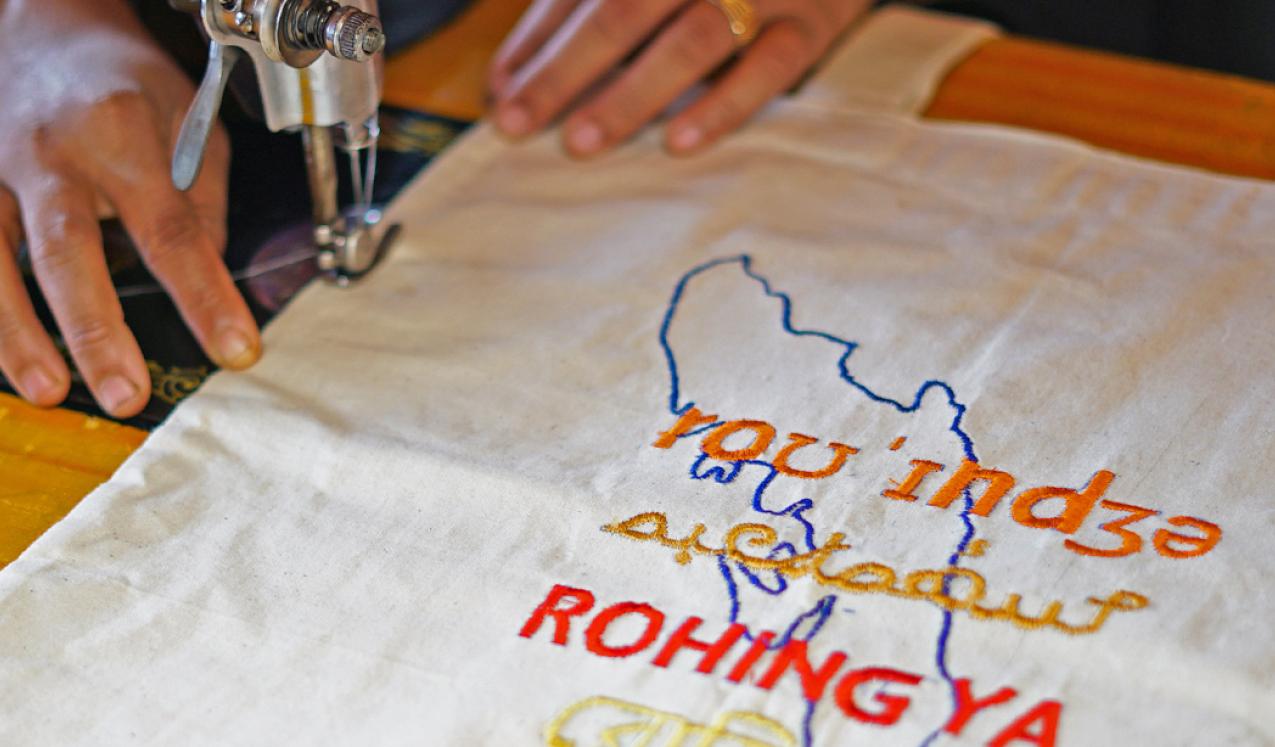 A Rohingya woman produce artisan handycarfts at a multi-purpose women's centre run by UN Women in Cox's Bazar, Bangladesh. © UN Women/Mahmudul Karim/BRC03172
Gender norms that limit the access of women and girls to economic resources, training and skills development, and confine them to less lucrative work opportunities are particularly hard to change. This may be because gender norms about economic activity intersect with broader gender norms around, for example, women's care responsibilities, whether they should be working at all and, if so, what kind of jobs are 'suitable'. It may be because sharing economic power and resources is particularly threatening to gender norms in some contexts.
Even so, norms about women's and girls' economic activity are extremely varied and they can shift, for example when new economic opportunities arise, or when policies actively promote new norms. Economic empowerment initiatives can help to speed this process, but must also take into account norms that constrain women's economic activity.
Recommended reading
The World Economic Forum's 2020 Gender Gap report highlights the enduring (and in some cases, widening) gaps in women's economic participation, representation in emerging fields and in economic decision-making, and the persistent gender pay gap. One reason for these ongoing inequalities is the persistence of gender norms that limit women's economic participation and advancement. ALIGN recommends the following resources to better understand the impact of discriminatory norms and effective ways to address them, for more effective economic empowerment of women and girls: