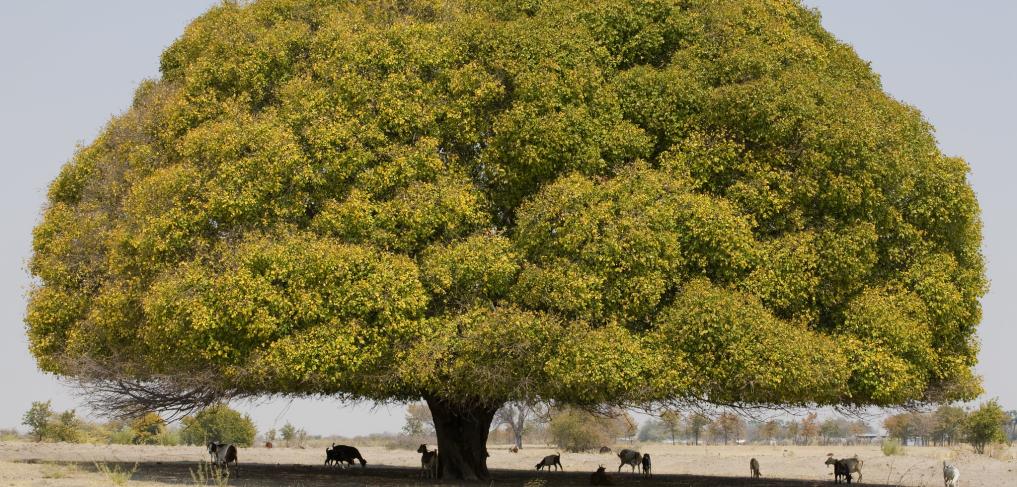 A tree in Namibia. © John Hogg / World Bank
ALIGN is a digital platform and programme of work that is creating a global community of researchers, practitioners and thought leaders, all committed to gender justice and equality. ALIGN provides new research, insights from practice, and grants for initiatives that increase our understanding of – and work to change – discriminatory gender norms.
Through this vibrant and growing digital platform, plus ALIGN events and activities, we aim to ensure the best of available knowledge and resources have a growing impact on harmful gender norms.
ALIGN is funded by Global Affairs Canada and the Ford Foundation, and is led by ODI.
What is ALIGN's mandate?
ALIGN connects a global community of researchers and thought leaders to challenge and change harmful gender norms. We focus in particular on adolescents and young adults in low- and middle-income countries, but our interests also span learning on gender norms across wider population groups and contexts.
ALIGN aims to:
synthesise and share new knowledge and methodological innovations to increase understanding around the dynamics of gender norms
highlight innovative programmes and policies to identify 'what works' to change discriminatory and harmful gender norms at individual and institutional levels
collate and share key materials on gender norms and norm-change processes in different contexts
encourage dialogue and exchange on these norms and processes through our events and Twitter account
foster personal interaction and collaboration on gender norms between implementers, researchers, policy makers and donors in the Global South and Global North
support innovation and lesson learning through the re-granting activities that provide small grants for research, learning and convening
Contact us to share research, profile innovative programmes and access or promote funding opportunities that could accelerate progress towards sustainable gender equality.
Why does some ALIGN material focus on gender norms that affect adolescents and young people?
Harmful and discriminatory gender norms can affect anyone at any time in their lives. But adolescents and young people are affected in very specific ways as they make the transition from childhood to adulthood. This is a time of massive developmental changes and challenges, during which gender norms often start to be enforced more strongly than ever before. This can have an adverse impact on young people in a whole range of ways.
Girls, for example, may find that their mobility is suddenly restricted. They may be forced into early marriage, and prevented from going to school. Boys, meanwhile, are more likely to be pressured to become breadwinners.
But adolescence is also a window of opportunity – a time when education, mentorship and life-skills programmes can help to make a positive change in young people's attitudes, expectations, behaviours and life trajectories.
Some of the effects of gender norms are unique to adolescents and young people, while others are common to people across a wide age range. ALIGN, therefore, focuses on adolescence and youth within a broader base of learning and knowledge about the impact of harmful gender norms and how best to change them.
How can you join ALIGN's Community of Practice?
To join our Community of Practice, simply explore the site and sign up for our newsletter. There are many ways you can get involved with ALIGN.
Recommend a resource for the resource hub
Share the platform with your networks through social media or email
Follow us on Twitter
Suggest a project, organisation or initiative working on gender norms to profile on the organisations and initiatives page
Develop written content such as blogs, case studies and recommended reading lists
Engage in ALIGN's webinars and events
Provide news on gender norms research, programming and funding for ALIGN newsletters
Apply for funding
Participate in ALIGN's convenings
Provide ongoing feedback to the platform development team
How do I apply for funding from ALIGN?
ALIGN periodically hosts rounds of funding for research related to gender norms. To view the latest information on funding, visit our Funding page.
ALIGN is looking to build on the success of previous funding rounds by inviting donor support for its re-granting scheme. Drawing on its growing global community, its research portfolio on discriminatory gender norms and its insights on how these can be challenged, ALIGN is well placed to fund rigorous research and ground-breaking events that bring key players together. If you are interested in partnering with ALIGN on micro-funding, please contact us.