Journal article

2 September 2020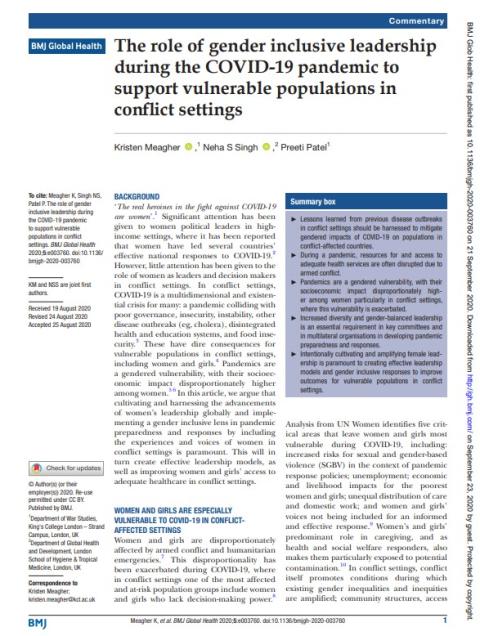 Summary
Lessons learned from previous disease outbreaks in conflict settings should be harnessed to mitigate gendered impacts of COVID-19 on populations in conflict-affected countries.

During a pandemic, resources for and access to adequate health services are often disrupted due to armed conflict.

Pandemics are a gendered vulnerability, with their socioeconomic impact disproportionately higher among women particularly in conflict settings, where this vulnerability is exacerbated.

Increased diversity and gender-balanced leadership is an essential requirement in key committees and in multilateral organisations in developing pandemic preparedness and responses.

Intentionally cultivating and amplifying female leadership is paramount to creating effective leadership models and gender inclusive responses to improve outcomes for vulnerable populations in conflict settings.