Briefing paper

10 July 2023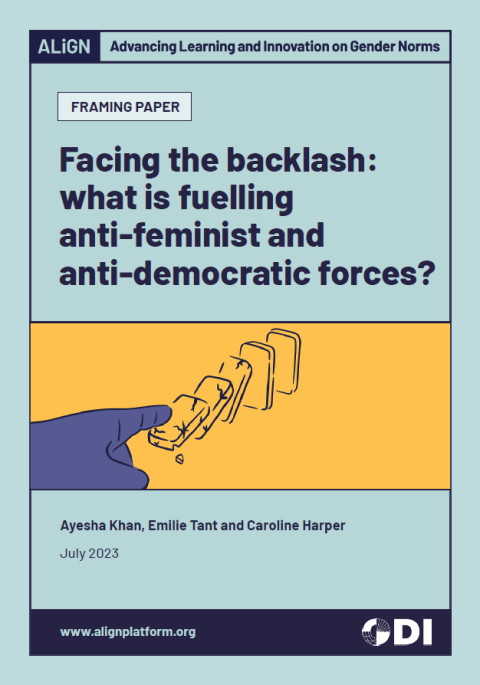 A global deterioration of progress on women's rights and democracy is taking the shape of a coordinated and well-funded backlash, as women and citizens all over the world are facing grave challenges and assaults on their freedoms.
This backlash is being sustained by movements and funding flows that are ideologically driven, spreading narratives and rhetoric that harden or maintain conservative patriarchal norms to generate anti-feminist, anti-LGBTQI+ and anti-reproductive rights sentiment.
This ALIGN Framing paper lays out how we understand patriarchal gender norms are fuelling anti-feminist forces and driving global authoritarian rollbacks to democracy.
Key messages:
Patriarchal norms are essential to understanding trends in de-democratisation and how anti-rights movements are driving a backlash that denies women basic rights and criminalises LGBTQI+ lives.
The anti-gender movement is extremely well-organised and well-funded with extensive global reach, with most funding flowing from the US, Europe and Russia.
Backlash tactics include: spreading divisive narratives which popularise prejudice based on binary gender norms, 'norm-spoiling' on gender rights in multilateral forums, pursuing rollbacks in progressive legislation, and embedding ultra-conservative ideologies into our education and institutional systems.