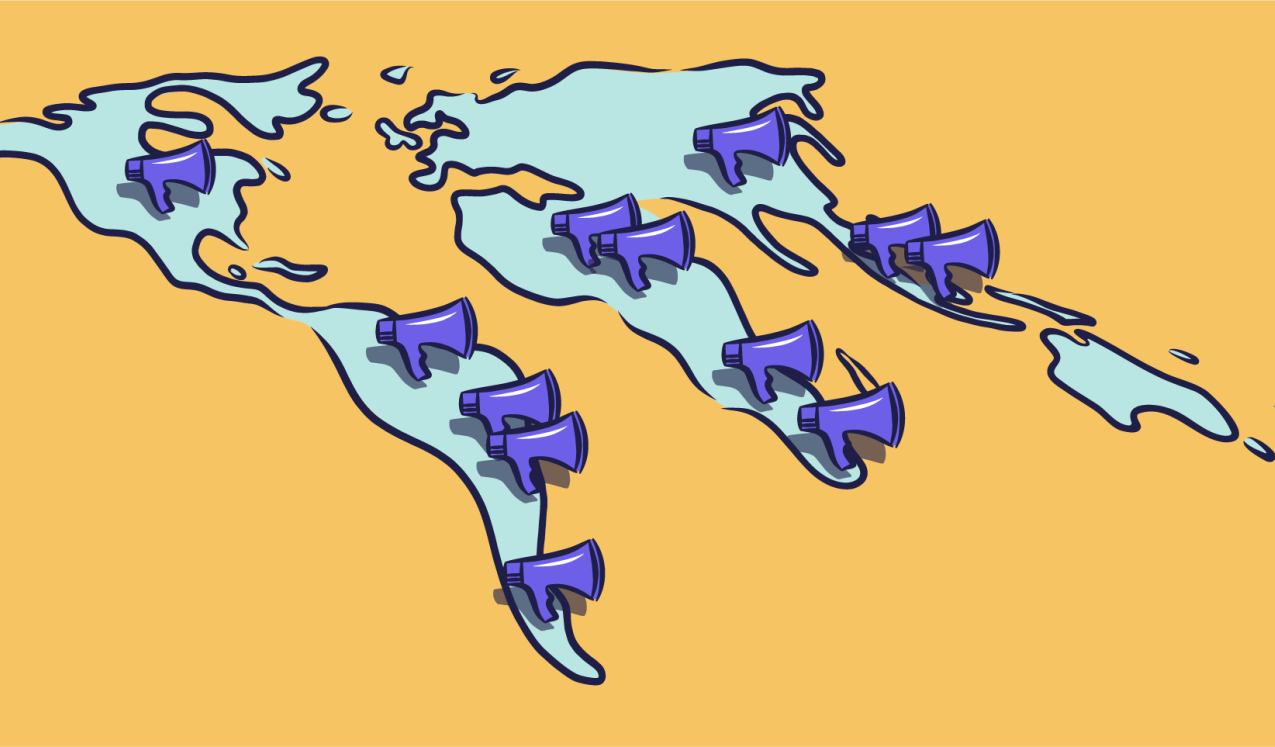 Briefing paper

22 November 2022
Is no space safe? Working to end gender-based violence in the public sphere
Published by: ALIGN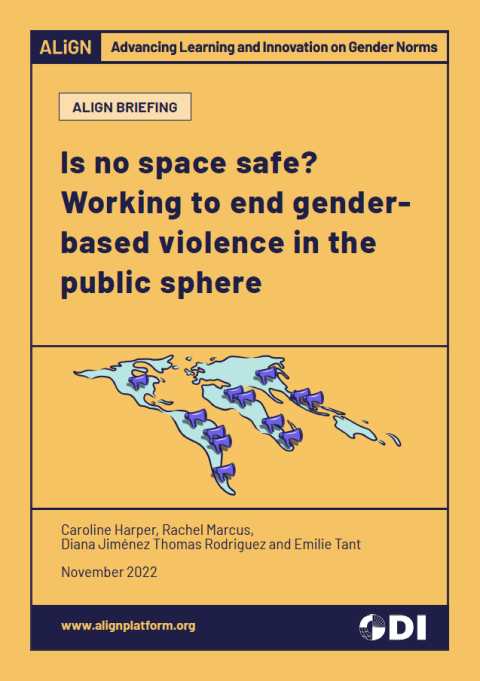 From our homes to the streets, from school to university, and from workplaces to social media, women and people from the LGBTQI+ community are at risk of daily violence.
This ALIGN Briefing: Is no space safe? outlines the pervasiveness of gender-based violence (GBV) in the public sphere. Taken through the perspective of feminist movements and their activism to end GBV, the full extent of the problem comes clearly into view. A legitimate fear of violence for women and gender non-conforming people is a constant threat that limits mobility, physical autonomy, and opportunities for work, study and leisure.
This shocking reality is unrelenting and global in nature, leaving no country untouched. Even after centuries of women's and feminist activism, patriarchal norms, attitudes and behaviours still imbue so many different spaces. This briefing makes visible the connections between gender norms and male violence, identifies where it is taking place and shows how to work together to end GBV in the public sphere.
While social movements and feminist activists work tirelessly to shift gender norms and bring about policy change, it is clear they cannot do it alone. There is much to be done at the state and individual level to share this burden.
Key messages:
GBV happens across four main environments: common public spaces, workplaces, educational institutions, and online, among others.
GBV is in part driven by patriarchal gender norms and mostly perpetrated by men.
Movements for change need male solidarity and allyship.
Social movements have carried the burden of ending GBV for too long, and it's time for the state to step up its action.