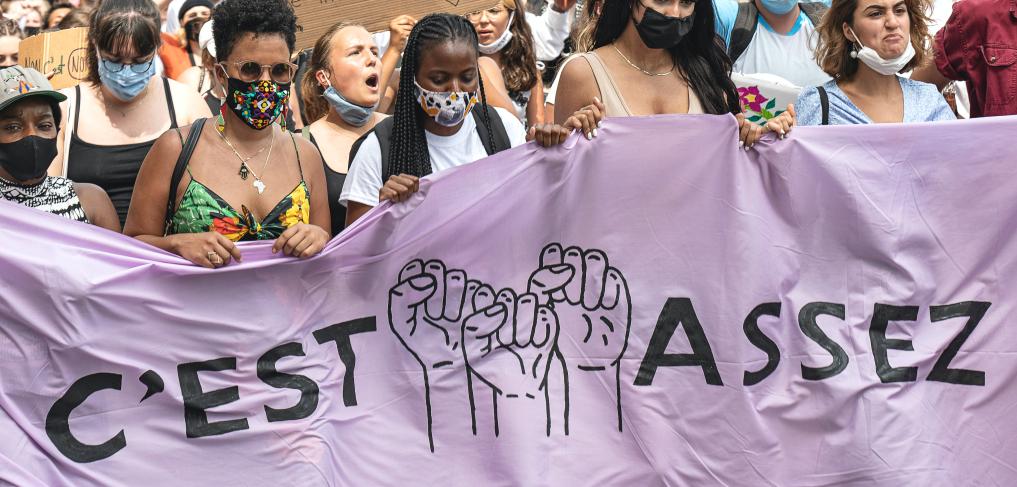 Micro-grants funding round 2
Following a successful first round of funding for research and convening in 2018/19, ALIGN launched a second round in 2020/1.
Five micro-grants of up to £8000 were awarded for research projects over a 4 month period from January 2021.
This time, ALIGN was looking for applications from partners to generate, synthesise and broker knowledge to understand effective action on the gender norms that underpin gender-based violence in the workplace. Workplaces include any place where people are engaged in paid work, be it in farming, manufacturing, small businesses or parliaments, for example. Small-scale projects will be funded to initiate or build on existing research and practice, to communicate knowledge and experiences, and inform future action.
We are delighted to say we had a very good response to this funding call and have awarded funds to seven organisations:
Upcoming research
CCID Cameroon
Research on the prevalence and experiences of GBV faced by nurses and cleaners in hospitals during the pandemic and challenges with reporting incidents.
LIVEI Rwanda
This is a project mapping and identifying issues and experiences of GBV against LGBTI persons working in civil society organisations in Rwanda.
SHARE Zimbabwe (part of the Municipal Review)
Research will examine GBV faced by increasing numbers of local government of female councillors (due to a recent quota system).
TYDT Zimbabwe
This is a youth-focused organisation who will carry out research on GBV experiences of women in the fast-growing small-scale artisanal mining sector in Zimbabwe.
VHDO Nigeria
This is a project which will investigate of technology-facilitated violence and abuse of women in the ICT industry in Nigeria, how organizations have responded, strategies that have proven effective and which should be propagated.
YUWA Nepal
This is a youth-led organisation in Nepal who will look at experiences of GBV and gender norms that surround GBV in the House of Representatives (HOR) of Nepal. Female parliamentarians will be interviewed from various backgrounds, including from urban and rural settings, economic classes, ethnicities etc. will be interviewed.