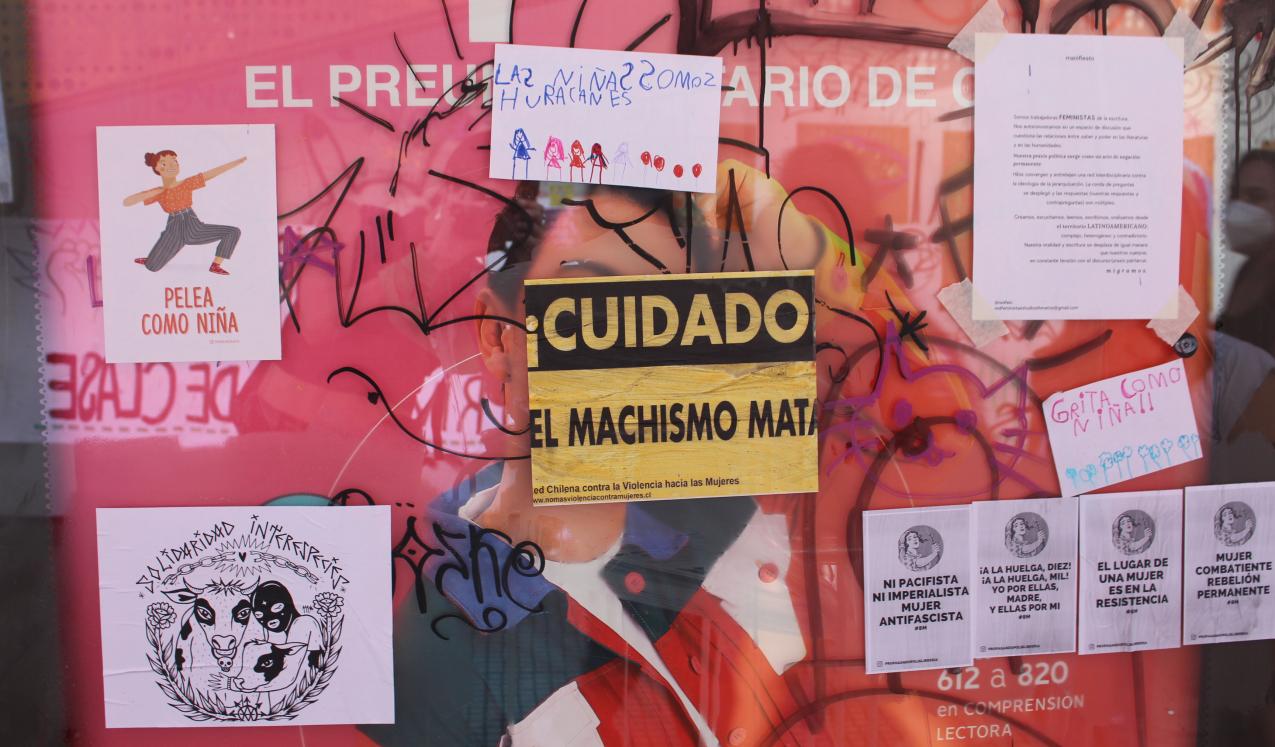 Norms of masculinity affect how men and boys see themselves in relation to women and girls (gender identity), shaping their behaviour, and the behaviour they expect from others – male, female or other. In their relationship with norms of femininities, they also shape what women expect of men and themselves, or how non-binary people are able to fit in patriarchal societies.
These norms vary across different cultural contexts and social groups, producing multiple hierarchies of masculinities. While some can facilitate social relationships, others uphold gender inequalities. Among adolescents, for example, they include expectations that boys' views are more important than girls', that 'real boys' do not do household chores, or that sexual harassment of girls is just 'teasing'.
Some norms of masculinity can also undermine the well-being of boys and men where, for example, they encourage risk-taking that endangers health or pushes older boys into the labour market at the expense of their education. Boys and men who reject prevailing norms of masculinity can also be subjected to gossip, ridicule and violence.
Masculine norms have been woven into the fabric of many institutions, such as national parliaments. They shape how the institutions operate to promote and support masculine traits and behaviours. As a result, these institutions help maintain male privilege and often require men in various positions of power to work with women as allies to change them.
Initiatives to promote gender equality are therefore increasingly recognising the need to transform harmful norms of masculinity, and to work with men and boys to change them. There is a growing body of evidence on how this can be done yet some areas remain under-researched such as the use of social media or gender-sensitive curriculum in formal education. ALIGN's resources and original research on masculinities contribute insights on how these norms fuel gender inequality and showcase effective strategies for change, not least by supporting male allies in civil society organisations and highest political offices.
Men in politics as agents of gender equitable change
From Canada's Justin Trudeau to Liberia's George Weah, many leading men in politics have been claiming feminist identities or made political claims as supporters of gender equality and women's empowerment. In partnership with researchers in Colombia, Liberia and Malaysia, ALIGN will analyse the socio-political causes, especially gender norms, behind these feminist, pro-feminist, or gender equality champions' decisions. Based on interviews with male politicians, as well as female politicians, activists and academics, and focus groups with students, it also questions the impact of these men in politics on shifting norms of political leadership and masculinities more broadly. Ultimately it contributes to our understanding how to work with men to foster shifts towards gender equality.
Formal education as a space for promoting gender-equitable masculinities
The critical role that formal education systems can play in promoting gender equality has long been recognized. This has primarily concentrated on girls' empowerment: less attention has been paid to their potential in supporting the development of gender-equitable masculinities. Some evaluations of specific courses and curricula aimed at promoting gender-equitable masculinities are emerging, and in several countries, particularly in Latin America, education policies and constitutions make explicit commitments to non-sexist education; a key knowledge gap is how teachers can be effectively supported to translate these commitments into practice, and to challenge pervasive gender-discriminatory norms. Our two-year research programme synthesizes existing evidence in a forthcoming report (January 2024) and will involve primary research in two Latin American countries over 2023-2024.