Guide: Girls' clubs and gender norm change
Show sections
Guide: Girls' clubs and gender norm change
Introduction
Girls' clubs (and mixed-sex youth development clubs) are becoming increasingly common as a route to girls' empowerment, as they help young people build skills, knowledge, self-confidence and social networks. These groups typically aim to achieve these goals by providing non-formal education in small, often single-sex peer groups, most commonly in a community setting. The groups are led by a trained mentor and, increasingly, in schools settings, by teachers. In both cases, it is hoped that the mentor can act as a role model to encourage girls to envision a better future. There is strong evidence that these clubs contribute to positive gains in knowledge, skills and self-confidence, and a smaller body of evidence that they contribute to leadership skills and can be a springboard for civic action. 
But how far do they contribute to gender norm change? Does the focus on individual empowerment limit their contribution to broader norm change in society? What aspects of programme design or implementation contribute most to these clubs becoming agents of change? There is considerable diversity among girls' clubs and youth development clubs, and this thematic guide will unpack the evidence on different types of clubs, different programme designs, and different activities and approaches to engaging with the wider community. It will also outline what is known about running programmes of this kind at scale, and about whether they are cost-effective.
Types of programme design and activities
Clubs and development programmes that aim to promote girls' or adolescents' development are varied in form. Some are project-based and run for a few years as funded activities (this is the group about which most evidence is available); others are longer-term initiatives, run by schools, religious organisations or voluntary associations, without significant external funding. More recently, social impact ventures hoping to benefit adolescent girls or youth more broadly have set up groups and clubs to enable girls to access their products and services, but also to build skills, knowledge and self-efficacy. Some have a strong feminist outlook, working only with girls and with an explicit empowerment agenda; others run parallel groups for boys, or mixed sessions to promote dialogue between boys and girls on gender issues. There is also significant variation in the age groups targeted: some are open to all adolescents while others focus on a narrower age group (older or younger). Those targeting older girls typically focus on sexual and reproductive health (SRH) and vocational training, while those targeting younger girls focus on understanding puberty and menstruation, and (in some cases) on financial literacy and helping girls to save.
Almost all programmes provide life skills education, focusing on health (including information on puberty and bodily changes), SRH and hygiene. Most also include opportunities to develop and practise communication skills, as well as content on gender equality, while some also cover legal rights and financial literacy. As well as non-formal education, many programmes offer other activities such as encouraging savings, vocational training, catch-up basic education and, in a few cases, sports. While most programmes focus on participants' personal development, some – either by design or on the initiative of the young people involved – lead to community outreach activities such as street theatre.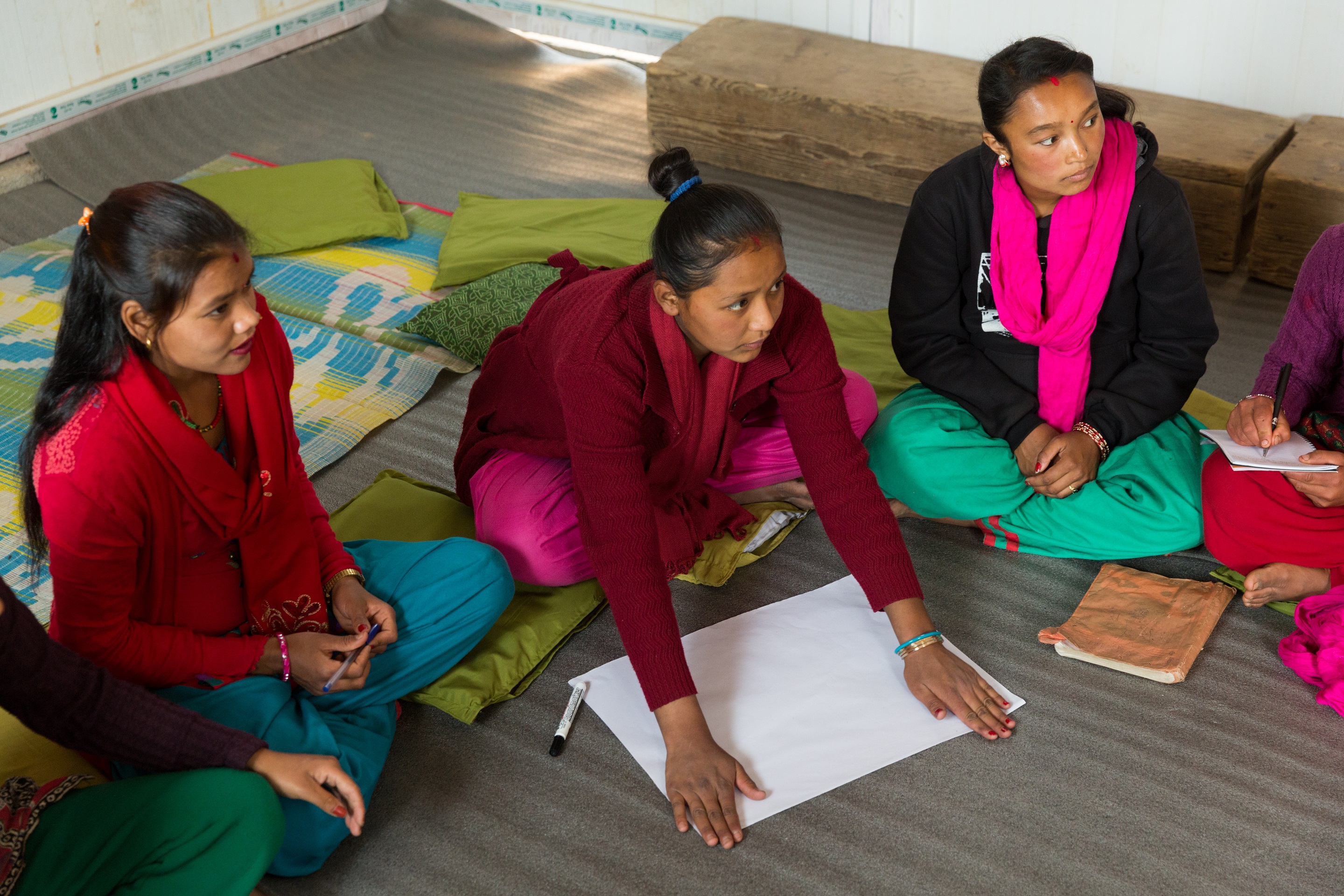 Book traversal links for Guide: Girls' clubs and gender norm change
Marcus, R., 2017 Girls' clubs and gender norm change, ALIGN, London, UK