About the authors and acknowledgements
Show sections
About the authors and acknowledgements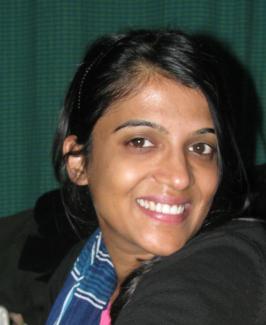 Sapna Kedia works as Technical Specialist with the International Center for Research on Women (ICRW).  She specializes in qualitative research. As a researcher, over the years Sapna  has conducted research and documented innovations in the field of improving public service delivery and promoting social inclusion in India. These innovations span sectors -national and state governments, international organizations, civil society organizations and the private sector, and cover themes ranging from health, education, environment, child development, gender and ICT for development.
At ICRW she coordinates and conducts qualitative research primarily on health and reproductive rights of women. Sapna works on men and masculinities and has recently led the study on 'Male Involvement in Pre-Marital Abortions in Delhi'. She also supports the 3D Program for women and girls at ICRW, which has at its core the idea of 'convergence' for addressing the multiple needs of women and girls.
Sapna holds a Masters in Political Science from Jawaharlal Nehru University, Delhi, India and a Bachelors in Political Science from Lady Shri Ram College, Delhi University, India.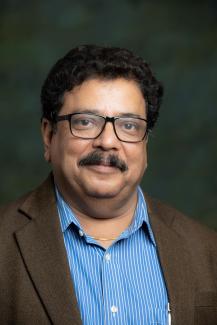 Ravi Verma is the Asia Regional Director for the International Center for Research on Women. Ravi has more than three decades of experience working on issues of girls and women's empowerment and gender equality. His research is focused on primary violence prevention, child marriage prevention, sexual and reproductive health issues and engaging men and addressing masculine norms.
Ravi has led groundbreaking work in evidence-based gender transformative strategies with programs such as Gender Equity Movement in Schools (GEMS), Promoting Adolescent Engagement, Knowledge and Health (PAnKH), and Parivartan as well as Parivartan Plus. These programs were founded on evidence-building through clear conceptualization, formative research and desk-based reviews in order to ensure contextually and ecologically responsive programming and initiatives.
Throughout his career he has held multiple positions within the Government of India, as a professor at the International Institute for Population Sciences in Mumbai and as a member of High-Level Committee on the Status of Women (HLCSW). He currently serves on the International Advisory Board of Lancet-Women and Global Health 5050.
Acknowledgements
The authors would like to acknowledge Roshni Rai and Ketaki Nagaraju for their support in developing the guide and Nikki Van Der Gaag for reviewing it.

Book traversal links for About the authors and acknowledgements
Kedia, S. and Verma, R. 2019, Gender norms and masculinities: a topic guide. ALIGN: London