Briefing paper

1 May 2022
Guidance note on integrating the gender and social norms output into country programme documents
Author: ESubden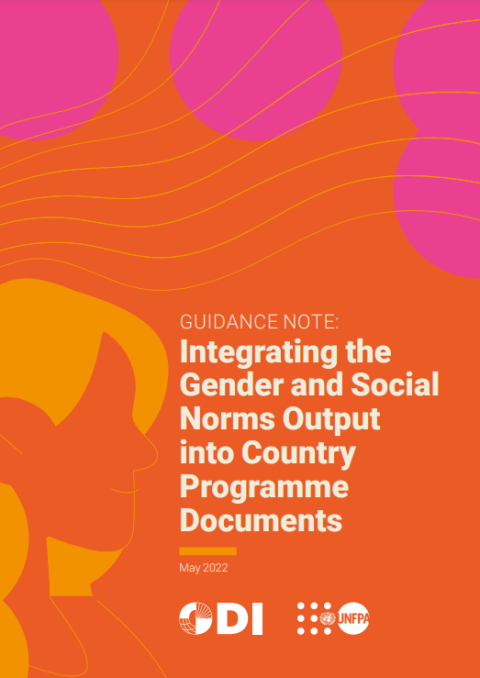 The UNFPA Strategic Plan 2022-2025 identifies the importance of addressing gender and social norms to accelerate action to achieve the three transformative results: ending unmet need for family planning, ending maternal deaths, and ending gender-based violence and harmful practices.
A specific Gender and Social Norms Output has been described as follows in the Strategic Plan: "By 2025, strengthened mechanisms and capacities of actors and institutions to address discriminatory gender and social norms to advance gender equality and women's decision-making".
The purpose of this guidance note is to provide high level guidance on ways of integrating the gender and social norms output into Country Programme Documents (CPDs). It does this in two main ways:
providing examples of the gender and social norms that are likely to affect achievement of the three transformative results outlined in the 2022-2025 strategic plan;
suggesting how a strengthened focus on gender norms can be integrated at key stages of the CPD process.