Getting practical: Integrating social norms into social and behaviour change programs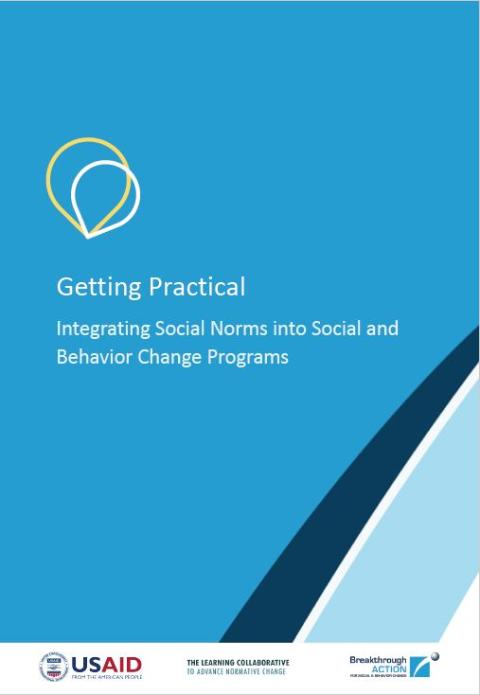 This new tool, "Getting Practical: Integrating Social Norms into Social and Behaviour Change Programs" (or, Getting Practical in short) is the result of a participatory process of input and feedback organized by teams from Breakthrough ACTION and the Learning Collaborative to Advance Normative Change. It is based on the foundational social norms work by the United States Agency for International Development (USAID)-funded Passages Project and the Bill & Melinda Gates Foundation-funded Learning Collaborative to Advance Normative Change (or Learning Collaborative, in short). Specifically, the Getting Practical Tool is a companion to Social Norms and AYSRH: Building a Bridge from Theory to Program Design.
Social and behaviour change (SBC) program implementers may be aware that social norms are powerful influencers of behaviors and outcomes, yet they may be unsure how to integrate social norms-shifting programming into program design. This new tool, Getting Practical, was developed for country-level program planners, designers, and monitoring/research staff to address the gap between formative social norms research and the other phases of the program design cycle to allow for adaptive programming.
The Getting Practical tool includes a:
Resource guide, comprised of four modules, including worksheets, activities and examples - link above
A slide deck, accompanying each module for facilitator's to adapt to use to structure the workshop - link above
An introductory video that explains the purpose of the tool - below