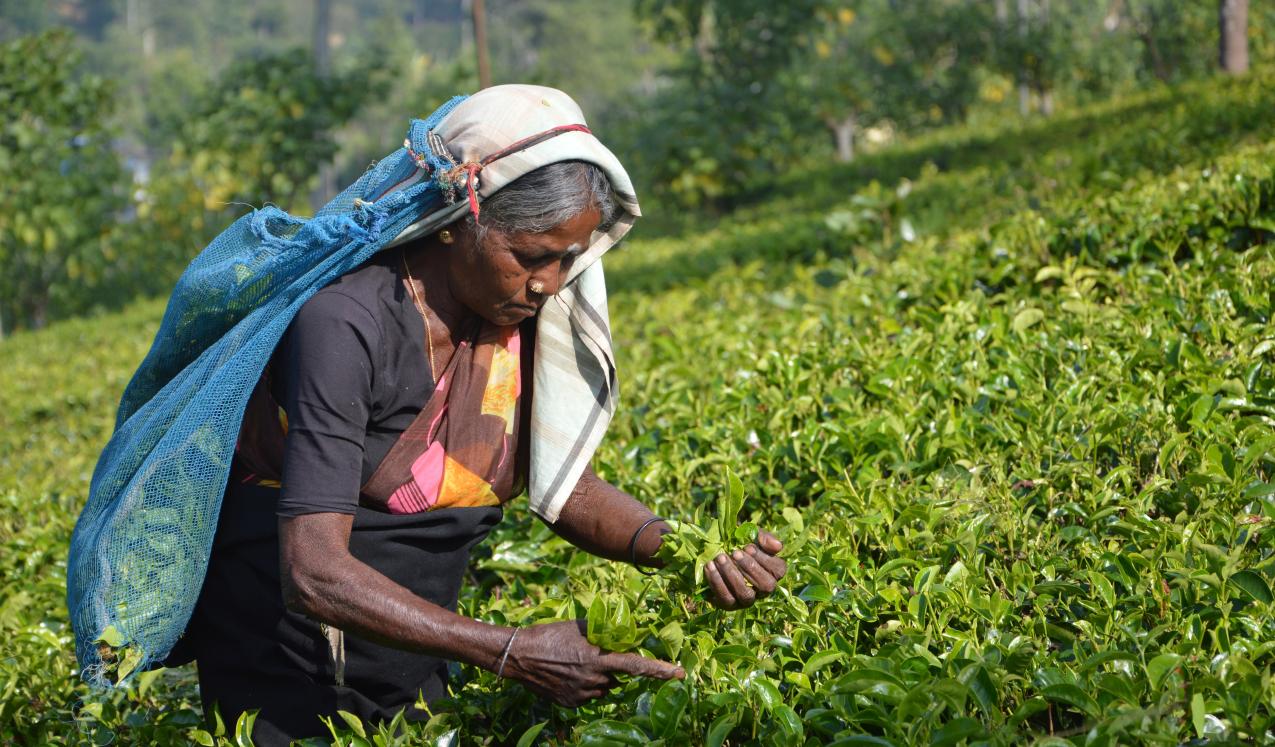 Who's doing what at the intersection of gender norms and women's economic empowerment?
Author: Rebecca Calder
Published by: ALIGN
I've spent much of the past decade working at the intersection of gender norms and women's (and adolescent girls') economic empowerment (WEE). To say that I've been buried in this topic would be an understatement! But a recent short assignment with ALIGN to map the landscape of gender norms work on WEE gave me more of a birds-eye view of this intersection. And what I saw from this vantage point was really interesting. 
There are many different actors working on WEE and gender norms. The table below shows the main actors I encountered during my quick landscape scan (this is by no means exhaustive).
A range of actors working on gender norms and women's economic empowerment
|   | Type of actor | Examples |
| --- | --- | --- |
|   | Networks, platforms and think tanks | The Small Enterprise and Education Promotion Project (SEEP), Building Effective and Accessible Markets (BEAM) Exchange, Consultative Group to Assit the Poor (CGAP), ODI's ALIGN Platform |
|   | Private sector implementors | Nathan Associates, Marketshare Associates, Social Development Direct (SDD), Oxford Policy Management (OPM), ACDI/VOCA, Cardno, Value  for Women (V4W) |
|   | Civil society implementors | Oxfam, Care, Promundo, Hellen Keller International (HKI), TechnoServe; many others working on adolescent girls' economic empowerment and skills |
|   | Researchers | International Development Research Centre (IDRC), International Centre for Research on Women (ICRW), Consultative Group on International Agricultural Research (CGIAR) |
|   | Donors |  Bill and Melinda Gates Foundation, Donor Committee on Economic Development (DCED), Hewlett Foundation, Master Card Foundation, Organisation for Economic Cooperation and Development (OECD), Swedish International Development Agency (SIDA), Swiss Development Corporation (SDC), UK Deparment for Internaitonal Development (DFID), United National Capital Development Fund (UNCDF), USAID, World Bank |
    
These actors tend to work in five main and cross-cutting areas of WEE: 
market systems (a market system can be specific to an agricultural product - coffee, mangoes, dairy - or a cross-cutting sector - finance, labour, business development services - and takes a distinct approach to these areas)
agriculture
skills and training
entrepreneurship 
financial inclusion 
They aim to work within or around gender norms that constrain WEE – a 'norm aware' or indirect strategy (increasingly dubbed 'smart design' in development circles) and to shift gender norms through programme activities – a 'norm transformative' or direct strategy. 
They also work on a range of different gender norms. I identified seven main areas: 
time use and care work
asset ownership
decision-making and control
the suitability of different kinds of work, including non-traditional work
respectability related to women's mobility and interaction with men
violence against women and girls (VAWG) and sexual harassment 
masculinity.
Not all norms are addressed equally by different actors or across different WEE areas. As shown in the table below, there was a strong focus on certain gender norms across the full range of programming, particularly those related to women's time use and unpaid care work; asset ownership, decision-making, and control; the appropriateness of women working in non-traditional areas; and their mobility and ability to work in mixed-sex environments. 
Strength of focus on different gender norms and women's economic empowerment
| WEE areas ( these are not discrete) | Gender roles (time use and unpaid care work) | Asset ownership (decision-making and control) | Suitability of different work, including non-traditional work | Respectability (mobility and mixed-sex environments) | VAWG and sexual harassment | Masculinity |
| --- | --- | --- | --- | --- | --- | --- |
| Market systems | XX | XX | XX | XX | x | x |
| Agriculture | XX | XX | XX | XX | x | x |
| Skills/training | XX | XX | XX | XX | x |   |
| Entrepreneurship | XX | XX | XX |   | x |   |
| Financial inclusion | XX | XX | x | XX |   |   |
XX primary/significant focus                                                         
x secondary/less significant focus

And different actors addressed different norms, even in the same WEE areas. For example, international non-governmental organisations working on financial inclusion (e.g. through Village Savings and Loans Associations) focus on masculinity and VAWG. In contrast, private sector actors in this space aim to remove the barriers to asset ownership, and use digital products to 'work around' mobility constraints.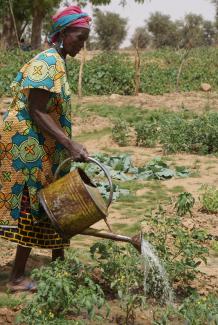 Overall, civil-society implementers tend to take a more transformative approach to gender norms, while private-sector implementers a more gender-norm aware 'smart design' approach. But this is a crude characterization, and there are exceptions, especially among those who have been working in the WEE space for some time. This includes the action research on gender norms within market systems development undertaken by BEAM Exchange partners (e.g. Nathan and Marketshare Associates) and on agriculture by CGIAR, and by consulting firms working on financial inclusion (e.g. the work of CGAP partners). 
The practitioners and researchers that I interviewed for this research suggested that the norms on which they focused, and level of effort to address them, depended on what donors are asking for, and how long people have been working in the space. In general, norms that are harder to tackle, such as VAWG and masculinity, tend to be tackled only when this is a priority for donors. Similarly, norm-transformative approaches are only adopted when actors have been working in an area for a long time, and have seen many interventions fail or achieve below par results as a result of discriminatory gender norms. 
Because work in this area is so important, and interests me so much, I'll end with a few thoughts – in no particular order – about gaps and opportunities for further work. 
Unpaid care work. While this norm appears to be at the top of everyone's agenda, there are gaps in our understanding of how it can change, how families and societies make decisions about care provision are made, and how this norm plays out across different value chains or within different market systems. How to address time poverty in relation to the interventions that give women the greatest control over their own time, the allocation of remunerative versus domestic tasks and the amount of time available for leisure activities, is poorly understood. 
Gender norms related to workplace segregation, workplace advancement, sexual harassment and women's voice in the workplace are not mainstreamed in the WEE space, though there is some interesting work by private sector implementers (e.g. Nathan, Value for Women) and labour unions. 
Shifting norms at scale. Transformative approaches are very micro. Larger WEE programmes tend to use 'smart design'. What approaches might enable larger programmes to work on gender norms efficiently and effectively? 
Financial inclusion. More work is needed on transformative approaches. The focus on gender norms shape access is more developed in the financial inclusion literature than in the digital financial inclusion literature, opportunities to dig deeper into the norms that shape access to digital financial inclusion. 
Women, technology and gender norms. There are bright areas of work on norms in technology in agriculture (e.g. Gennovate) and places where work clearly needs to be done (digitaI financial inclusion), but conversations around the 'future of work' also need to include discussions of gender norms, in particular how old norms are changing and new norms are emerging.
Digital platforms and the gig economy: an emerging area of work. Right now, there is little understanding of how gender norms influence women's participation and empowerment, and how gig work may be shaping norms (e.g. about appropriate work, control over income, etc.).
New economic opportunities for women in conflict-affected environments require an understanding of how to ensure that more gender equitable norms are created and sustained.
While there is a lot of work going on in this space, and clearly some gaps to fill, important also is a consideration of the risks of working on gender norms in the WEE space. Norms in WEE are often extremely "sticky", and working with them either in a "norm aware" or "norm transformative" manner can introduce risks and produce unintended consequences for the women and girls with whom we are working. As we learn more, and apply that learning, it is critical to surface and share insights on how to avoid reinforcing negative norms, and how to prevent backlash. 
About the author
Dr Rebecca Calder is Founder and CEO of Calder Consultants, Inc. This blog draws on a six-day gender norm and WEE rapid landscaping undertaken for the Align Platform. Rebecca and her associates undertake short- and longer-term design, research, monitoring and evaluation, technical assistance and strategy development assignments across the globe. They focus on gender and inclusion, social norms, women's and girls' economic empowerment, and sexual and reproductive health and rights.