Biblio/Lit. review

16 November 2018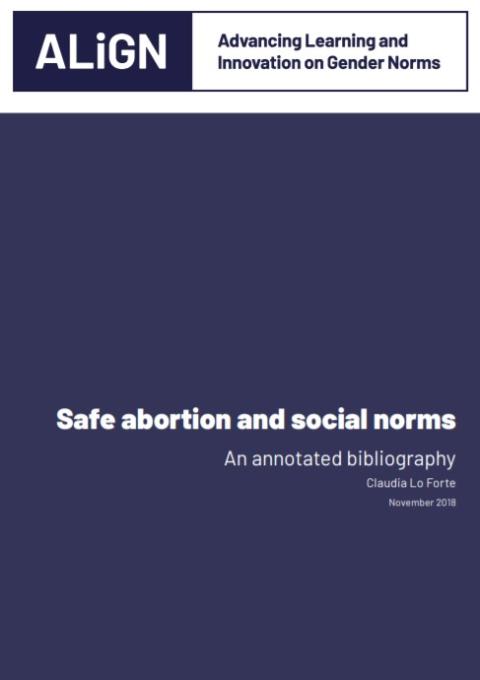 ALIGN's annotated bibliography on social and gender norms and safe abortion, developed by Claudia Lo Forte, presents recent open access studies that explore the impact of gendered social norms on access to safe abortion.
Stigma is the key way in which norms related to sexuality and abortion affect women and girls – the bibliography thus presents some of the conceptual literature on abortion stigma, as well as literature exploring family and community stigmatisation of abortion.
Stigma and disapproval from service providers is also significant in some contexts; the bibliography outlines literature that explores this in depth, including material on service providers' conscientious objections to providing abortions.
Although relatively few interventions to improve abortion safety are framed in terms of changing norms, the bibliography includes some examples of initiatives that, in different ways, challenge prevailing norms around sexuality and abortion. It also presents some examples of indicators of safe abortion that include norm-related measures.
About the author
Claudia Lo Forte is an independent social development researcher, evaluator and M&E adviser with experience in gender and age dimensions of social inclusion, violence against children and women, child protection, access to sexual and reproductive health and youth empowerment. She has extensive experience researching and evaluating programmes on youth-friendly SRH services, family planning and abortion care in development and conflict settings in the Middle East and Sub-Saharan Africa. Claudia currently serves on the Expert Panel of the Global Fund to End Violence against Children.