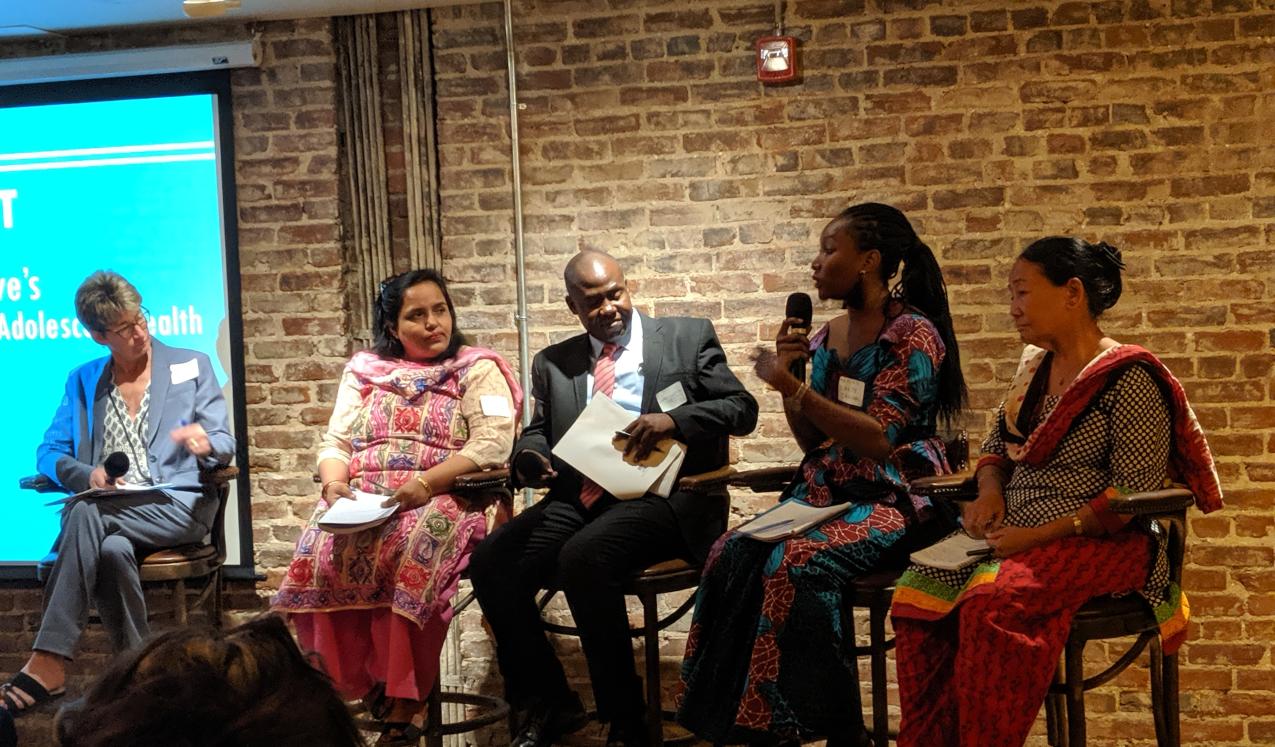 At the end of May, the Learning Collaborative to Advance Normative Change (LC) marked two years of partnership with a series of meetings to share LC resources and learning, take stock of our progress advancing social norms thinking and practice, and identify priority areas for further learning.
The meetings kicked off with the launch of the special Supplement in the Journal of Adolescent Health, "Advancing Social Norms Practice for Adolescent and Youth Sexual and Reproductive Health: The Why and the How," published in April 2019. Sohail Agha (Bill & Melinda Gates Foundation) opened the evening, introducing the supplement and the recognizing the cooperation it represents (including over 60 authors, reviewers and editors). Audience members heard from supplement contributors, including a panel each comprising commentary authors, manuscript authors, and experts with varying field perspectives. A key takeaway across panels was the importance of process documentation and program evaluation — especially when looking to scale-up — and sharing these learnings, indicators, and measurements with other social norms practitioners.
Continue reading...
This blog was originally published on the Institute for Reproductive Health website. Continue reading there.