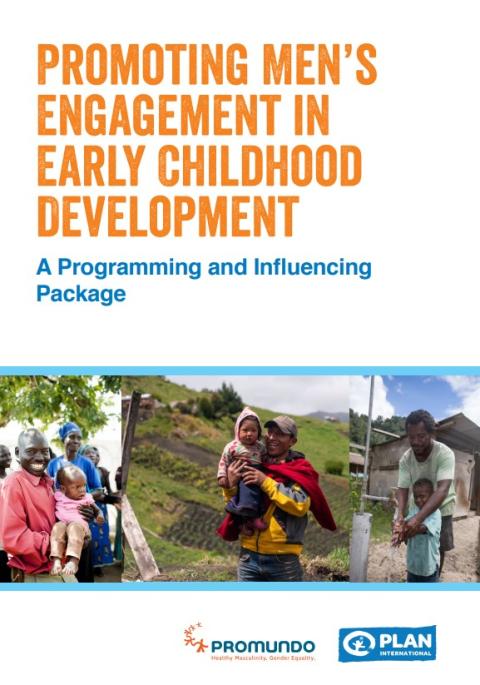 A PROGRAMMING AND INFLUENCING PACKAGE
This programming and influencing package includes resources developed for programmes that aim to increase male engagement in nurturing care and early childhood development (ECD), as well as in maternal health and wellbeing.
It was developed as part of a partnership between Plan International and Promundo, in recognition that men's engagement in ECD and maternal health is a crucial entry point for challenging gender inequality, norms and roles that are limiting and discriminatory, particularly for girls and women, but also for boys and men.
The document is informed by growing evidence that men's positive engagement in nurturing care, unpaid care work and maternal health and wellbeing brings benefits for young children, women, families and men themselves. It is part of Plan International's commitment to gender transformative Early Childhood Development work, which includes promotion of men's engagement in the care and development of their young children.
MEN'S INVOLVEMENT IN NURTURING CARE
Guidance is provided on how to work with men directly to promote their involvement in the nurturing care, learning and education of their young children. Considerations for working with healthcare providers and community health workers and with communities and leaders is included, as well as tools and templates on policy influencing and social and behaviour change communication campaigns in favour of men's engagement.
All of this is framed with a gender transformative lens and a commitment to creating long-term, positive change in gender norms, relations and power dynamics so as to: improve men's relations with their partners and children; strengthen men's behaviours and roles as partners and fathers; mobilise them to become allies with women in promoting gender equality; and support for women's and girls' agency and empowerment.