Briefing paper

1 September 2020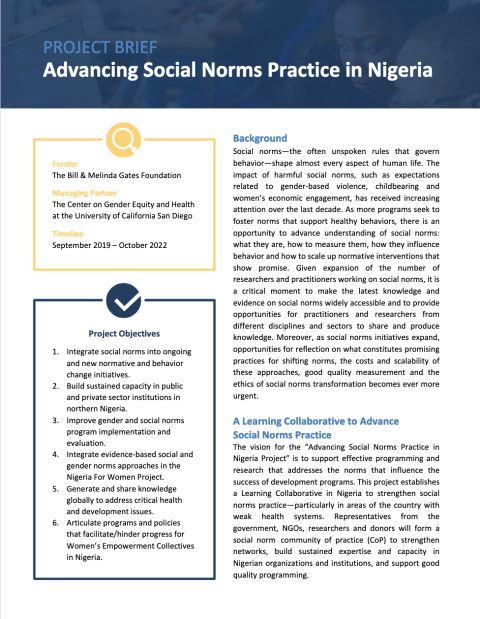 This brief provides an overview of the Advancing Social Norms Practice in Nigeria Project, which supports the Nigeria Learning Collaborative through the Center on Gender Equity and Health at UCSD with funding from the Bill & Melinda Gates Foundation.
The Project Objectives are as follows:
Integrate social norms into ongoing and new normative and behavior change initiatives.
Build sustained capacity in public and private sector institutions in northern Nigeria.
Improve gender and social norms program implementation and evaluation.
Integrate evidence-based social and gender norms approaches in the Nigeria For Women Project.
Generate and share knowledge globally to address critical health and development issues.
Articulate programs and policies that facilitate/hinder progress for Women's Empowerment Collectives in Nigeria.