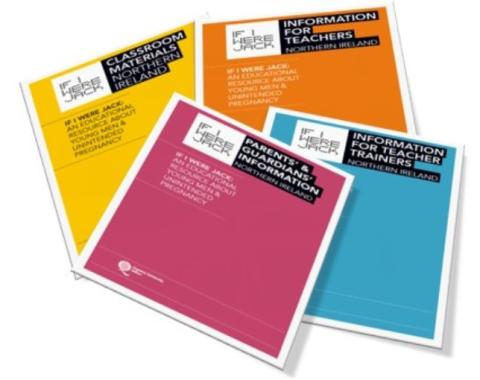 If I Were Jack is an evidence-based, user-informed educational intervention targeted toward young people aged 14 years designed to prevent teenage pregnancy and promote positive sexual health. It is unique in its focus on effectively engaging with boys and young men, and the incorporation of an interactive video drama co-produced with young people and policy experts.
The resource is based around an interactive video drama (IVD) which tells the story of Jack, a teenager who has just found out that his girlfriend Emma is unexpectedly pregnant. The user is encouraged to put themselves in Jack's shoes and consider how they would feel if they were in his situation. The resource addresses the much-neglected role and perspectives of teenage men in relation to teenage pregnancy. However, it is designed to encourage reflection and discussion among teenage women, as well as teenage men, and to go beyond the gender stereotypes surrounding teenage pregnancy. It includes a computer-based IVD, educational materials to assist teachers in facilitating classroom discussions around the issues raised in the IVD and web-based educational materials for parents.
KEY MESSAGES
If I Were Jack has the following key messages:
Relationships, sex and pregnancy can be positive experiences when they are mutually consensual and an individual is prepared and ready for them. 
Young men, as well as young women, have roles and responsibilities with respect to relationships, sex and pregnancy. 
With the correct skills and knowledge, young men and young women can make safe and responsible decisions relating to relationships, sex and pregnancy. 
Unintended teenage pregnancy can be a stressful experience for some people that may involve difficult decisions and potentially challenging outcomes. 
It is important for young people to consider their personal values and beliefs regarding relationships, sex and pregnancy and to make a plan for positive experiences that are in line with these. 
Confidential and impartial support and information is available locally and online for young people in relation to all aspects of their sexual health.