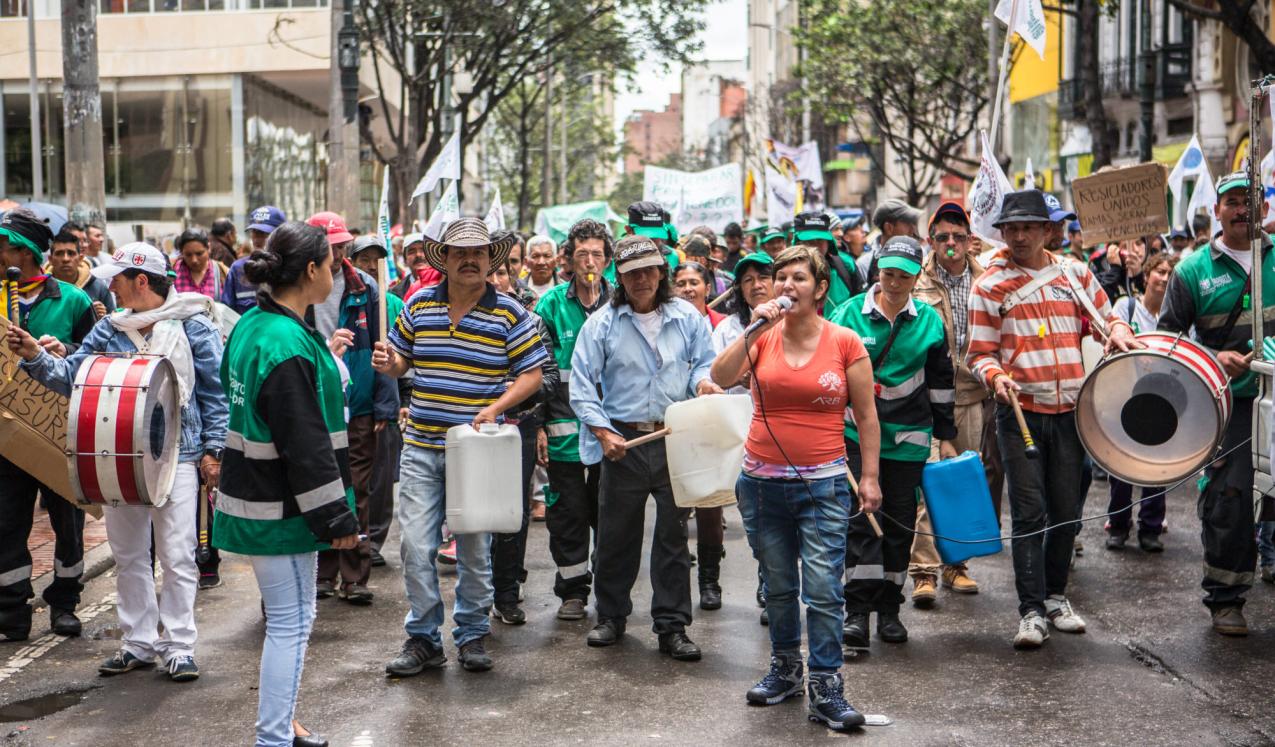 Women's political participation and leadership have seized international attention in the media and in research, partly because of their increased representation and greater visibility. While there has been plenty of media focus on female heads of state in Germany, New Zealand, Taiwan and Finland, given their performance during the Covid-19 pandemic, many more nations have women at the helm: Bangladesh, Barbados, Belgium, Croatia, Denmark, Ethiopia, Estonia, Greece, Iceland, Namibia, Norway, Slovakia, Trinidad and Tobago, and more. 
The value of female political leadership during the pandemic has been a hot topic, with research indicating that nations with female leaders have had 'fewer Covid-19 deaths per capita' and that they have been 'more effective and rapid at flattening the epidemic's curve, with lower peaks in daily deaths' than nations led by men. This chimes with earlier  global research suggesting that female political leadership is linked to many positive outcomes for health, including maternal and child survival. And this, in turn, suggests that we need to know more about how these positive benefits arise.
While the focus has been on women politicians at national level, there is plenty of political leadership and action among women at local levels, and their leadership has value here as well. And nowhere do we see this more than in the United States (U.S.), which is contending with a severe pandemic and  a highly politicised response to that pandemic. Among state governors in the U.S., we see earlier responses and fewer Covid-19 deaths in states with female governors. 
At city level, one study has found that female mayors were more likely than male mayors to use evidence-based decision-making in their pandemic management policies, and to address and discuss ethnic disparities in the pandemic's impact. The authors noted that Black female mayors, in particular, demonstrated strong leadership. 
Similar examples have been seen elsewhere, notably in the Indian state of Kerala, where a female health minister demonstrated successful leadership during this crisis with quiet grit and determination to counter the threat of the pandemic. 
These findings suggest the value, in particular for public health, of female political leaders. Yet even in this global health crisis, where the need for strong health-focused political leadership is more urgent than ever, we are more likely to find that women political leaders are less valued and more criticised then their male counterparts. 
Analysis of World Values Survey data from 77 countries on gender-based attitudes to political leaders reveal that more than one in three people worldwide (35% of respondents) still believe that men make better political leaders than women. There is huge variation across nations. Despite having a female head of state, 61% of people in Bangladesh agreed with this statement, falling to only 5% in Sweden. But there is no nation on earth where nobody holds this belief, suggesting a deep-seated gender bias against women politicians. The recently released Reykjavik Index for Leadership 2020/2021 measuring perceptions of gender equality in leadership across 23 sectors (e.g. pharmaceutical, government, childcare and media) found stagnation in the index value for G7 countries indicating that efforts to improve women's leadership had stalled. Young men (18-34 years) on average demonstrate less progressive views than their female peers do. India, Kenya and Nigeria also scored low on the overall index, with some divergence for sectors like education and media where women's leadership was more acceptable.
Recent evidence also indicates increasing threats of violence against women in politics over the past few years. The recent threats of kidnapping and gun violence against a female governor in the United States by an organized male militia, confirm that this danger continues in a pandemic. In fact, it may increase, as shown by reports that these threats were tied to anger towards the governor for her pandemic management efforts. 
Women leaders who are driving efforts to control the pandemic may be viewed as restricting the rights of men unfairly, while male leaders who do the same are not judged in the same way. Why the difference? 
The role of gender norms
Most agree that underlying social norms related to gender roles impede the acceptability of having a woman in a position of power where she can exert authority over men. Deeply entrenched norms lead to questions about the integrity of women who have political ambitions, as norms dictate that a 'good' woman is confined  to the home and childcare responsibilities, is too genteel for the 'aggression' of politics, and that her decisions will be more emotional than rational, which makes her incapable of being an effective politician. Such norms reinforce and justify abuse of these women (online and in-person) the spread of false information about them, and even threats of physical harm. 
While global movements of research and activism on violence against women have made tremendous gains, there is only limited understanding of the violence faced by women in politics and in public life. Understanding the patterns and triggers of the online abuse and violence they face is essential if we are to grasp the complex and deep-rooted nature of misogyny, but we may need to develop new conceptualisations and methodologies to gain that understanding. 
Social media analyses, in particular, highlight the pernicious nature of prejudices against women, often fuelled by misinformation that clings to traditional gender stereotypes to question women's capability and credibility. This toxic cocktail of prejudice and misinformation provides one of the most formidable barriers to women's voices today. And women in public life and with political ambitions are at particular risk. They may be considered 'outspoken', 'rude', 'non-conformist' or 'trouble makers'. They may be attacked for their views, but also their colour, race, sexuality, looks or life choices. They may also be seen as irrational, emotional, or cold, in efforts to discredit, shame or malign them. 
An Amnesty International India report showed that 1 in 7 tweets mentioning women politicians were 'problematic' or 'abusive', of which 1 in 5 were sexist or misogynist. Indian women politicians, particularly those more prominent on Twitter, experienced higher abuse than women politicians in the USA or the UK, with women from minorities or from marginalized caste communities more likely to face ethnic/religious/caste-based abuse or slurs. These efforts seek to demean and belittle women in political leadership and threaten to unravel all the work being done to promote women's empowerment. 
A particular concern is that this misinformation and abuse is often deliberate, and is weaponised as a backlash against women in public life. It may use simple myths and casual rumour to express a deep-rooted misogynistic sentiment that is 'sticky' while reinforcing pre-existing gender beliefs or stereotypes. And they are sticky for four main reasons: 
beliefs may have been held over a long time, and may have been embedded during childhood socialisation
an individual may be perfectly comfortable with their own world view
beliefs may operate in an echo chamber and be reinforced by close connections or by those we trust (with similar views held by family and friends)
there may be a lack of trust in new information or the source of that information (e.g. distrust of the government or an unknown organization). 
So what can be done?
How can gender research enhance an understanding of the patterns of this digital violence and help to change these toxic norms? At present, women have limited mechanisms to counter these challenges, and gender-focused research in this area needs to:
recognise the misogyny in social and digital conversations around women in politics and improve the measurement of gender norms around women in public life
enhance opportunities to engage youth in political processes and with communication platforms to understand how to address violence against women and girls worldwide
increase investment in research to understand social media and digital violence in relation to political agency and the voices of women
explore debiasing within norms research for the design of communication interventions to promote positive gender norms and examine the impact of these interventions on violence against women and girls 
develop evidence-focused science communication in gender research to support continual exposure to new and correct information, without drawing more attention to misinformation, and assess whether such communication supports positive gender norms 
understand issues around the design, implementation and effectiveness of laws against harassment and political violence against women. 
Data-driven responses, that are rooted in high-quality measurement and analysis of this issue, are vital to address the violence against women in politics that has escalated during the Covid-19 crisis. 
 *This work is supported by the Evidence-based Measures of Empowerment for Research on Gender Equality (EMERGE) initiative.
About the authors
Nandita Bhan, ScD is a Research Scientist at the Center on Gender Equity and Health at UC San Diego, based in Delhi, India. She is a social epidemiologist with degrees in Public Health and Social & Behavioural Sciences from Harvard University, University College London and Delhi University. She works on developing rigorous measurement science on gender equality and empowerment for research, capacity building and field-based programme monitoring and evaluation. Her work focuses on understanding gender data gaps and the use of quantitative and qualitative methodologies to improve measurement of health and wellbeing of women and girls in low- and middle-income countries.
Jennifer Yore, MPH, is a Senior Research Programme Manager for the Center on Gender Equity and Health (GEH) and administers a diverse research portfolio on behalf of Dr. Anita Raj. She is responsible for managing multiple domestic and international research studies and study staff. She has experience managing projects in the fields of reproductive, maternal, neonatal and child health (RMNCH), gender equity, gender based violence, HIV, and tobacco prevention & control, across the U.S., South Asia and Sub-Saharan Africa. She has experience and expertise in project management and project budget management for grants funded by NIH, UNICEF, TaTa Trusts, the Bill and Melinda Gates Foundation and the David and Lucile Packard Foundation.
Anita Raj, PhD,  is a Tata Chancellor Professor of Society and Health. She is a Professor in both the Departments of Medicine and Education Studies, and the Director of the Center on Gender Equity and Health (GEH). Her research, including both epidemiologic and intervention studies, focuses on sexual and reproductive health, maternal and child health, and gender inequalities including gender-based violence. She has also conducted research on gender disparities in retention and advancement in academic medicine. Dr. Raj has over 200 peer-reviewed publications, and her work has been featured in major media outlets in the US, the UK and in India. She has served as an advisor to UNICEF, the World Health Organization, and the Bill and Melinda Gates Foundation, and was invited to speak at the UN General Assembly on the issue of child marriage.