Briefing paper

1 December 2020
Femicide and the media: Do reporting practices normalize gender-based violence?
Author: Lorena Fuentes
Published by: Ladysmith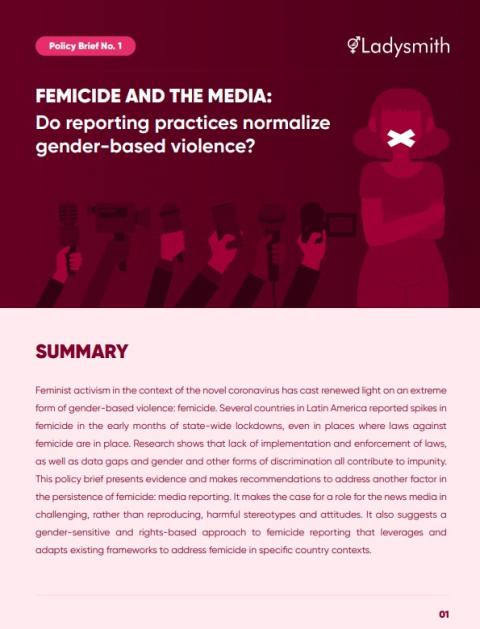 Feminist activism in the context of the novel coronavirus has cast renewed light on an extreme form of gender-based violence: femicide. Several countries in Latin America reported spikes in femicide in the early months of state-wide lockdowns, even in places where laws against femicide are in place. Research shows that lack of implementation and enforcement of laws, as well as data gaps and gender and other forms of discrimination all contribute to impunity.
This policy brief presents evidence and makes recommendations to address another factor in the persistence of femicide: media reporting. It makes the case for a role for the news media in challenging, rather than reproducing, harmful stereotypes and attitudes. It also suggests a gender-sensitive and rights-based approach to femicide reporting that leverages and adapts existing frameworks to address femicide in specific country contexts.