Briefing paper

27 August 2020
Digital education poverty in the time of Covid-19: Lockdown widens the education gap for girls in remote parts of Morocco
Author: Ella Williams
Published by: ALIGN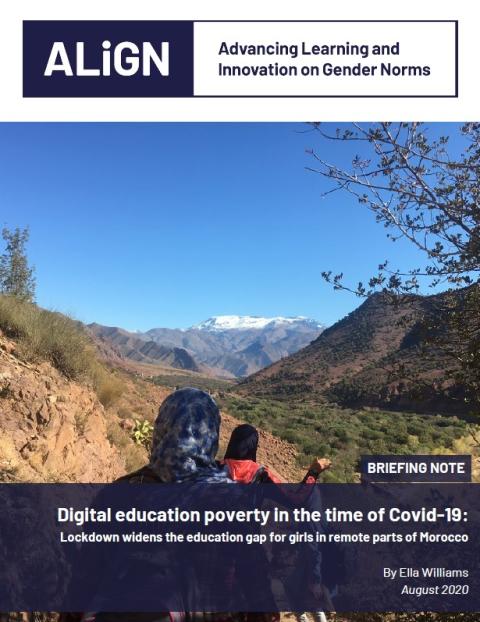 Morocco ranks 137 out of 149 countries in the Global Gender Gap Index and there is a great disparity between urban and rural areas in educational access and attainment. Only 26% of girls attend primary and secondary school in rural areas.
This paper provides an overview of Morocco's education gender gap, considering gender norms affecting girls' educational access and attainment and outlines the Dar Taliba programme, which aims to increase girls' access to education in rural areas.
The paper also reviews the impact of the Covid-19 pandemic on girls' education in rural Morocco, with particular focus on the issues of digital education poverty and gender norms impacting educational access. Two digital access campaigns carried out by local NGOs are examined, as well as the opportunities and limitations of such campaigns.
Finally, the paper considers the long-term implications if schools in Morocco remain closed, as the number of Covid-19 related cases in the country continues to rise.