Biblio/Lit. review

22 July 2021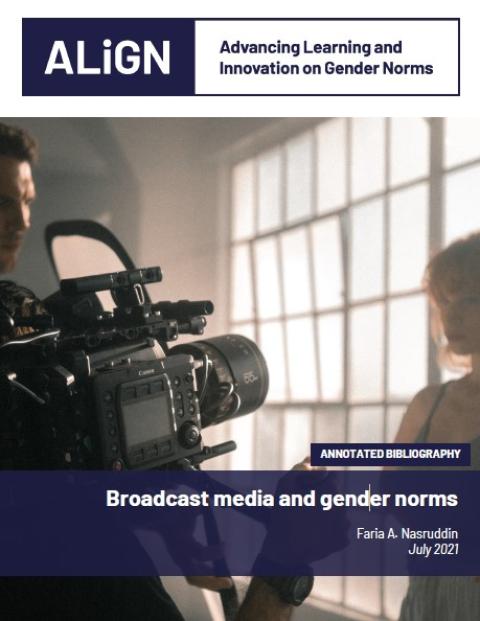 This annotated bibliography brings together literature on broadcast media and gender norms. It outlines key studies that address:
the way in which women and girls are represented in all their diversity on broadcast media
the factors that either contribute to or hinder the role of broadcast media in driving gender norm change
evidence of gender norms that have changed as a result of broadcast media and the way in which broadcast media help to shape gender norms.
Guided by these research questions, this bibliography describes and compares the trends between television and radio and across various media genres: advertising, entertainment programming, and news and factual content. It pulls out key themes and flags gaps in the literature. It also includes studies on education entertainment ('edutainment' or EE). EE has been described by Singhal and Rogers (2004) as 'the process of purposely designing and implementing a media message to both entertain and educate, in order to increase audience members' knowledge about an issue, create favourable attitudes, shift social norms, and change the overt behaviour of individuals and communities'. It accounts for a significant portion of the broadcast media in low- and middle-income countries that have been evaluated directly in terms of impact on norm change. Through its in-depth focus on these different types of media content, this annotated bibliography builds on and extends earlier work by ODI on communications and gender norm change.