Beijing+25: Accelerating progress for women and girls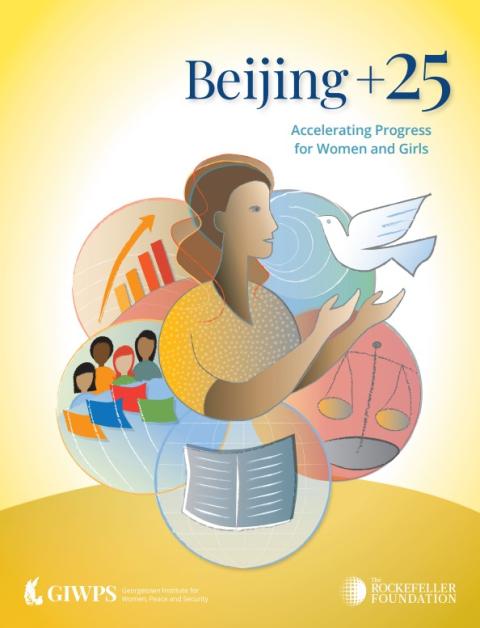 In 1995, tens of thousands of women from 189 countries converged in Beijing for the United Nations Fourth World Conference on Women to insist that "women's rights are human rights." The resulting Beijing Declaration and Platform for Action, the most comprehensive blueprint for women's equality in history, paved the way for advances in education, health care, political representation, and legal reform. Twenty-five years later, alongside the United Nations Sustainable Development Goals (SDGs), the Beijing Platform remains a powerful inspiration for advancing women's rights.
While important gains have been made for women and girls, major gaps persist on multiple fronts.
Today, the Covid-19 pandemic has exacted an especially cruel toll on women, surfacing persistent gender inequalities and risks rolling back women's modest gains. As the pandemic reconfigures how we approach every aspect of social and economic life, it also offers an unprecedented opportunity: to rethink, reset, and build back better, particularly for women and girls.
The Georgetown Institute for Women, Peace and Security and The Rockefeller Foundation offer a roadmap for the future with the Beijing Declaration and Platform for Action at the center. Relying on the wisdom and experience of distinguished women from every sector, and the fresh insights and aspirations of young women leaders, Beijing+25: Accelerating Progress for Women and Girls offers a comprehensive framework for advancing women's rights in a post-pandemic world. Here we highlight the closing chapter, "The Way Forward", comprising seven key pillars for building back better and addressing the persistent obstacles laid out in the full report.