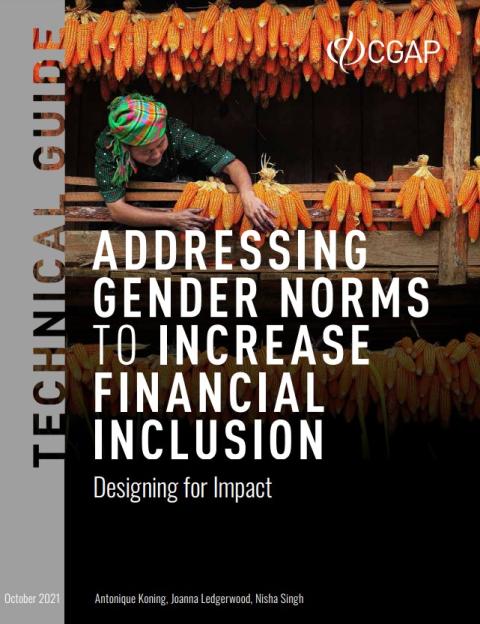 Gendered social norms, a subset of social norms, are an inescapable reality shaping the lives of women around the world. To advance women's financial inclusion and economic empowerment, funders and market facilitators need to acknowledge gender norms and understand how they limit women's ability to access, use, and benefit from financial services. Ignoring gender norms can limit the effectiveness and impact of financial inclusion interventions, and in some cases, 'gender-neutral' approaches can even have unintended negative consequences. This Guide is aimed at helping funders and market facilitators design interventions that address the gender gap and increase women's financial inclusion and economic empowerment by taking gender norms into account.
There are four main steps for developing effective interventions following a market systems approach:
diagnose the financial market system to understand how gender norms impact the way system actors carry out market functions,
create a vision to determine what a more inclusive market system would look like,
design and implement norm informed and norm-transformative interventions, and
assess change to determine if interventions are working and adapt them if needed.
Using this approach can help funders and their partners understand where in the market system barriers exist as a result of gender norms, who the various system actors are that can either influence or restrict change, and what can be done to encourage them to challenge these norms. This Guide provides practical and detailed guidance on how to factor in gender norms when taking each of these steps.