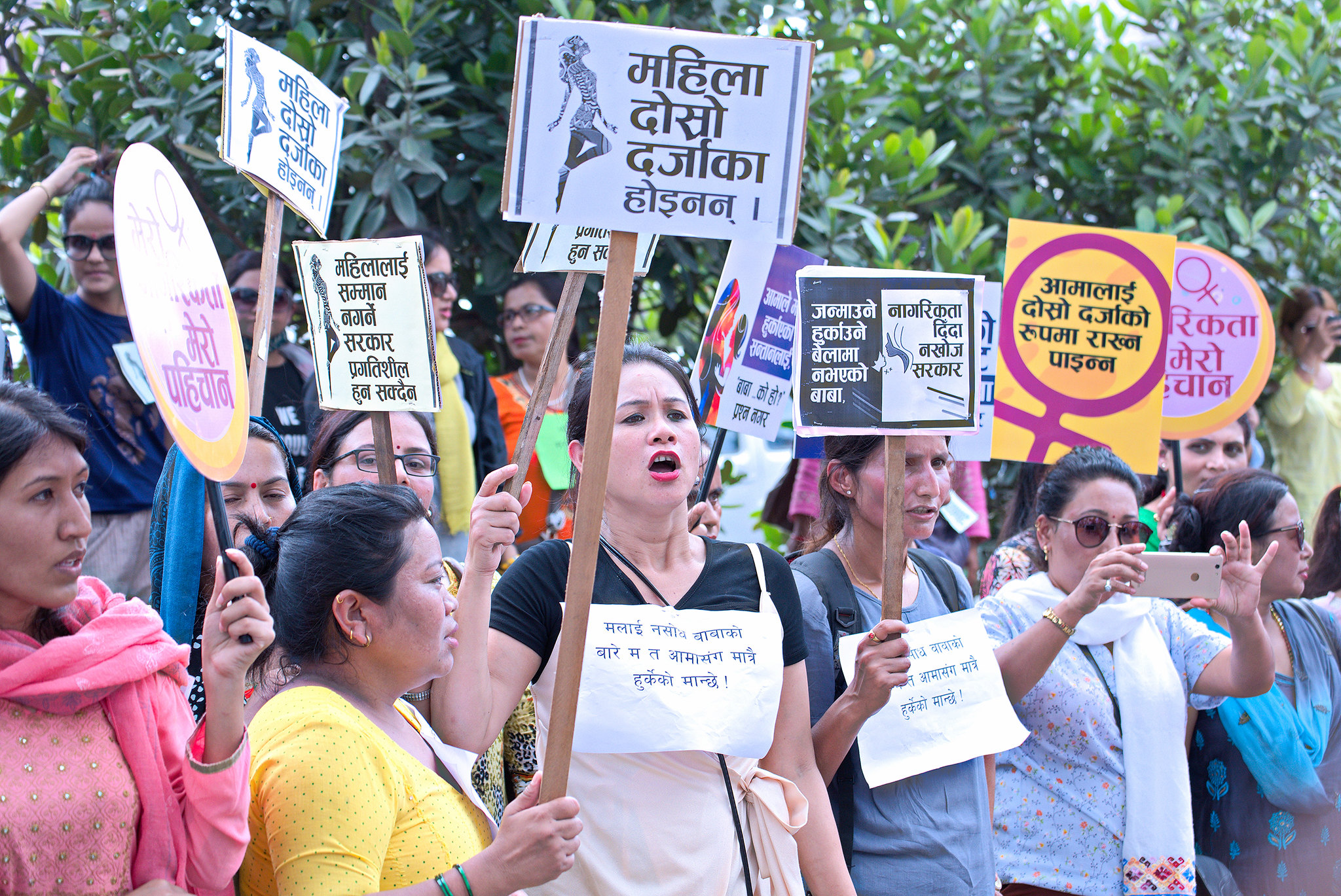 9 March 2021, 15:00 - 16:00 GMT
Sisterhood and beyond: keeping up momentum on feminist change
Organiser:

ODI and ALIGN
Location:

Online
Contact:
Chair
Carmen Leon-Himmelstine @C_Himmelstine – Senior Research Fellow, Gender Equality and Social Inclusion, ODI
Opening Remarks
Zainab Hawa Bangura @ZainabHawa – Director-General, United Nations Office at Nairobi (UNON)
Speakers
Erika Yamada @ErikaYamada – States and Projects Coordinator, Equidad de Género
Javiera Manzi @JavieraManzi – Sociologist and Researcher, Coordinadora Feminista 8M
Yara Hawari @yarahawari – Senior Policy Analyst, Al Shabaka
Description
The last five years have been the backdrop to a global renewal of feminist movements. From Mexico, Chile and Argentina, to India and Taiwan, the urgency to mobilise for women's rights and against violence has gained momentum. Female-led organisations are changing legislation and shaping public discourse on the structural influence of patriarchy, racism, and colonialism in their daily lives. Feminism has become a popular movement for many young women outside of the 'Global North'. These leaders are currently leading efforts to deconstruct relations of inequality and provide an alternative feminist future.
Ahead of the Commission on the Status of Women (CSW) and as part of broader conversations towards delivering the sustainable development goals during this decade of transformation, we convene a conversation with activist leaders to understand the power of collective action. We hear from key voices that can help guide future strategies for all those working to realise a more equal world.
This webinar is the first in a three-part ODI series on empowering women on their journey from adolescent girls, to young feminists, through to future political and judicial leaders.
Watch the event recording