Blog: All hands on deck to shift gender, social and cultural norms
By Lelemba Phiri
I just made my first foray into the world of angel investing after leaving Zoona, an amazing start-up turned scale-up, after more than six years. I have been an advocate for women's economic empowerment for as long as I can remember, starting at the age of eight as a loan shark to my siblings and friends. But that's another story! 
I planned to take a year out to travel. But two months later, touring around France, it struck me how fortunate I was to be an educated, black, African woman, under 40, from an ordinary family, with plenty of work experience, who did not need to work just at that moment. 
Angels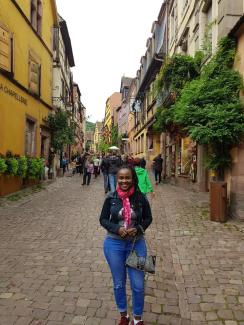 Don't get me wrong: sheer luck didn't bring me to this point. I worked hard to get there, but I had many 'angels' on my journey, beginning with my parents. 
My late mother was an entrepreneur when this was rare, and was vocal about her challenges and successes. My father, a life-long feminist, supported her pursuits despite social and cultural pressures. So that moment in France got me thinking, 'how could I use my resoures to be an angel for other African women?' It marked the beginning of my angel investing journey. 
Let's throw money at the problem
A recent study from the Global Entrepreneurship Monitor Consortium shows that while female entrepreneurship is growing worldwide, women still lack access to financing, particularly growth capital. And the International Finance Corporation has reported a gap of around $320 billion in financing for women-owned businesses that restricts their growth. 
Perhaps these deficiencies are because finance is still very much a 'boys club'. Recent Ellevest research shows that 86% of financial advisers are male, and most are over 50 years old. Women account for only 25% of board members of financial services firms and only 6% of chief executives. People tend to do business with those similar to them, so it is no surprise men have more access to funding than women. So I looked for women-owned or led businesses that needed investment. 
Culture trumps strategy any day
I assembled a team with a clear strategy, aiming to develop 10 strong leads within one year. After months of reviewing applications and meeting hundreds of businesses across the countries of the Southern African Development Community (SADC), we found that while financing was an issue for some, most needed different support. This included personal and leadership development to help them navigate regressive social and cultural norms and often hostile business environments.   
Our initial strategy was tossed aside: we needed to invest time and money in learning about region-specific hurdles. 
Key lessons
We knew that finance was a boys club, but we learned other lessons about women's access to growth capital:
Pitching style: We hear that women must pitch 'bigger and bolder' to get financing. But after many pitching sessions, we realised that 'traditional' pitching favours 'masculine characteristics', making it harder for women to compete, particularly in a cultural environment that expects women to be subservient.
A female dishonesty premium: Women are often less confident about asking for bigger amounts when they aren't entirely sure how they'll use them. Culturally, they face higher penalties for being seen as 'dishonest' than men who 'fake it to make it'. 
Property rights: In societies where husbands usually hold land titles, women may lack collateral for financing such as loans. 
We found other regressive social and cultural norms: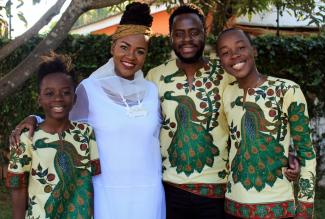 Traditional family roles: Because these place the burden of care-giving on women, some women entrepreneurs are reluctant to grow their businesses, seeing it as yet more pressure. Some younger women worry that becoming 'too successful' could intimidate men and ruin their marriage prospects. 
Gender-hostile business environments: The traditional expectation that a business leader is male leaves some women facing hostility. Some report that male business circles exclude them intentionally or accidentally. For example, many business deals in the region happen on the golf course or after hours at local bars, often seen as male domains. 
Access to education and technology: Regionally, women still have less access to education and technology than men, leaving them without the tools or confidence to attempt entrepreneurship.
As a result of these lessons, we changed our whole strategy to be more holistic. We started to include not just financing but personal and professional development for women, business skills and capacity building, and access to networks and markets in the region. We also broadened our gender lens to invest in businesses that provide products and services for women. 
All hands on deck! 
Our lessons learned and other research reveal cultural hurdles for women's progress. It is clear that we need leadership commitment at all levels, from political leaders implementing progressive policies and business leaders driving for diversity, to community and traditional leaders changing regressive cultural norms and family units that embrace role-sharing. 
We have amazing examples from the countries of SADC and the Common Market for Eastern and Southern Africa (COMESA):
Political leadership: The South African Government encourages and incentivises large corporations to invest in small business development with points awarded for greater diversity. The Rwandan Government has led the way on diversity in politics with its majority of women members of parliament. 
Business leadership: With the growth of fintechs (new industries that use technology for finance activities) disrupting the region's finance sector, some traditional banks are creating innovative and gender-specific products. One example is Stanbic in Zambia with its Anakazi product, tailor made for women by women.
Traditional leadership: Two outstanding chiefs are chief Kachindamoto in Malawi who abolished child marriages and pushed for children in to go to school, and chief Gawa Undi of Zambia who abolished sexual initiation of girls. This is creating grassroots shifts on education for women and perceptions of their worth.
Collaboration is key
What has become clear for me is that we need more collaboration across all sectors of society: public, private, civil society, financers, development finance institutions, policy makers and traditional leaders. Working in silos only slows progress, as we need to leverage the strength of every sector to transform harmful gender norms. 
###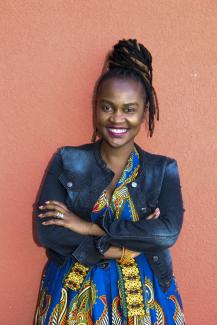 About Lelemba
Lelemba Phiri is an award-winning educator, writer, keynote speaker and gender-lens angel investor. She is Principal at the Africa Trust Group, which invests in women entrepreneur and their enterprises, and facilitates their access to markets and business tools. Lelemba is also a director and shareholder for Zoona, an African mobile payments business that enables community entrepreneurs to provide community financial services, and Africa Trust Academy, which focuses on leadership entrepreneurship development and financial literacy. Her life's work aims to advance equality and empowerment for women.
For more information about Lelemba and her work, visit her blog and follow her on Twitter.