Viet Nam: gender norms and the psychosocial impact of gender-based violence and bullying in schools
Author: Thuy Dang Bich
Published by: ALIGN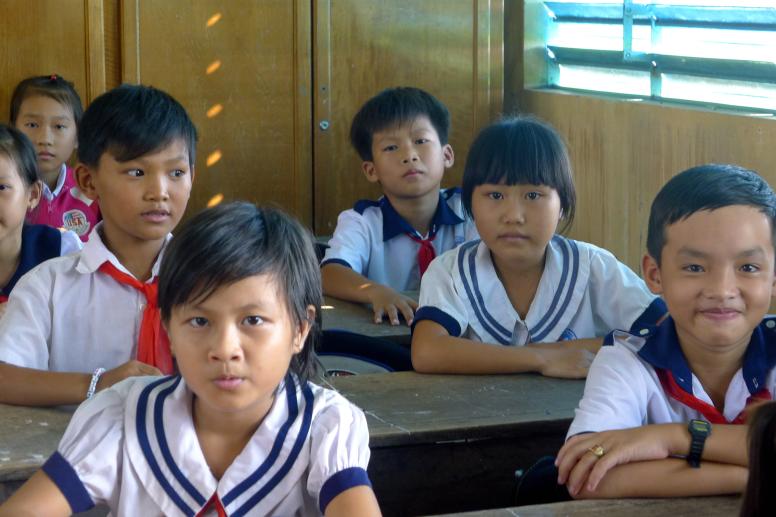 School-related gender-based violence (SRGBV) and bullying in schools  which are strongly influenced by gender norms cause great concern in Viet Nam. Many studies, including by UNESCO, confirm the negative impact on the mental health and psychosocial well-being of the country's children, with clear links established between school violence and poor school performance and low self-esteem. 
The UNESCO study found that victims suffered from psychological and social disorders, including anxiety, depression and even suicidal thoughts, with 13% of the student victims reporting thoughts of suicide or self-injury, and 7% stating that they had intentionally injured themselves or attempted suicide. 
The same study revealed that more than 11% of the students were worried about violence at the hands of their teachers, while around 28% of boys and 32% of girls were concerned about violence from their peers. Almost all of them (92.6%) thought that school-related violence undermined their relationships and social integration. 
The findings chime with more recent research by Hayley et al. in 2016, and Samuels et al. in 2017, which provided further evidence of the links between violence in school and the high prevalence of mental health problems among Vietnamese children and young people.
School-related violence and bullying and its links to gender norms in Viet Nam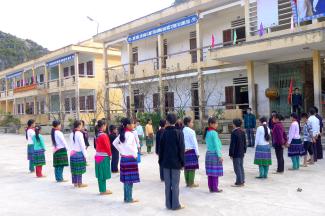 Male chauvinism and the high value placed on men's dominance and masculinity lie at the heart of school violence and bullying in Viet Nam. 
The 2016 UNESCO study set out how  assertions of masculine strength can motivate violence, as well as highlighting an 'indirect devaluing of women and femininity through the disdain of male femininity.'  Schoolchildren who do not conform to traditional gender stereotypes are also at risk of being bullied. When asked what factors motivate the perpetration of violence, 12.9% of perpetrators cited their victims' deviation from gender stereotypes in terms of masculinity, femininity or sexual orientation. 
Similarly, a 2013 study of 2,300 students by Nguyen and Nguyen,  discovered that 40.6% of respondents blamed school violence on the fact that boys wanted to become 'heroes' in the eyes of their peers, especially girls.
Gender norms around masculinity and femininity also led to students using particular types of violence within their own gender group. Most research confirms that school boys are far more likely to display physically abusive behaviour than girls. 
Dinh's 2015 study of 496 school students found that far more school boys use physical violence than girls (52.3% versus 12.4%), while 81.1% of the girls use psychological and verbal abuse, compared with 50.3% of the boys. Similarly, a survey in 2016 by Nguyen of 348 school students found that the percentage of school boys using physical violence was three times higher than that of girls (50% versus 16.1%).
According to a 2010 study by Dang, punishments by teachers also reflect traditional gender values. For the same mistake, a schoolboy is more likely to receive a corporal punishment from his teacher while a girl may face emotional violence such as yelling, scolding or verbal insults. Some violent behaviour, such as boys fighting with schoolmates, is more tolerated by both teachers and students, while girls can expect more severe judgement for the same behaviour – the result of a popular perception that girls should be gentle. 
The reinforcement of male dominance and female tolerance and acceptance of violence fuel sexual violence and harassment by male teachers and students, with the UNESCO study in 2016 reported that male students were frequent perpetrators. Likewise, sample studies by ActionAid and partners in 2014 in Viet Nam's biggest cities, Hanoi and Ho Chi Minh City, discovered that 73% of schoolgirls and female students aged 16 to 23 were repeatedly whistled at and teased by males, and 20% of those aged 16 to 18 had been sexually harassed at school.
There is a Vietnamese saying: 'A flower is meant to be plucked, a girl is meant to be teased.'  This reflects attitudes that are often used to justify male sexual violence and harassment towards females, and implies that girls must simply accept such behaviour., As a result, they experience far higher rates of sexual abuse and harassment than boys.
Current interventions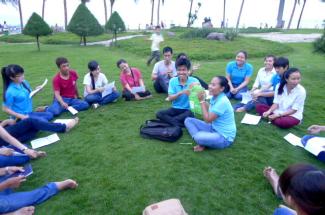 The Child Protection Hotline run by the Vietnamese Ministry of Labour and Invalids and Social Affairs offers support for children who face violence and need counselling for psychosocial issues, even though it does not focus exclusively on the victims of school violence and bullying. Models to prevent such violence include programmes for 'Safe, Friendly and Fair Schools' and 'School Psychological Counselling', which are implemented in selected schools. While they are small-scale at present, this is a crucial first step.
To date, the main prevention methods used by schools have been limited to communications initiatives that promote healthy and non-violent lifestyles. Interventions have concentrated mostly on a few forms of discipline/punishment on the basis of their severity and have tended to target the most visible types of physical violence resulting in clear injuries, as well as cases of rape. In the absence of clear guidance (both within schools and in the legislation), emotional abuse, psychosocial violence, cyber violence and sexual harassment cases are often overlooked or handled with confusion. In addition, gender sensitivity gets limited attention within existing interventions. There is, for example, little or no mention of gender stereotypes as a driver of school violence and bullying.   
Recommendations
There are many gaps to be filled in policies and models to prevent and control of such violence. Regulations are needed to stop physical or verbal abuse by teachers, backed by information for teachers on the need to practice equal treatment for boys and girls. 
When discriminatory gender biases and norms are deep-rooted in a child's mindset, it becomes more challenging to instil gender-sensitive behaviour at a later stage.
Therefore, prevention and control policies and programmes in Viet Nam need to expand their target groups to include parents, finding ways to improve awareness of gender equality and eliminate discriminatory gender behaviour among adults as their children grow and develop.
About the Author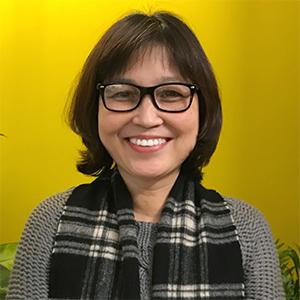 Thuy B. Dang, Ph.D. is the head department of children and adolescents studies at the Institute for Family and Gender Studies, affiliated to Vietnam Academy of Social Sciences. She manages a range of research on gender equality analysis, childhood and adolescents. Her recent research and policy advisory work focuses on child rights implementation, social issues of children in modern society, school-based violence against children, and mental health among children and young people in Viet Nam.