The social in 'psychosocial': how gender norms drive psychosocial distress
Read our first health and well-being thematic guide on psychosocial well-being, authored by anthropologist Fiona Samuels. 
*Click here* to read the guide.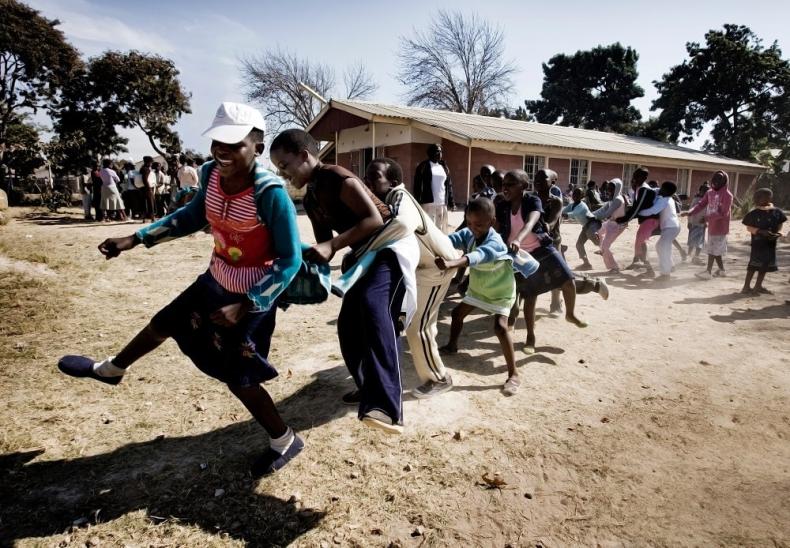 Featured Resources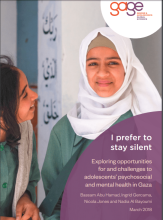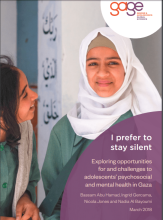 This Gender and Adolescence: Global Evidence (GAGE) briefing paper discusses the capabilities of adolescents in Gaza, highlighting the constraints and burdens faced by girls in particular. Social and gender norms are at the heart of these constraints, which are also shaped by the political turmoil and poverty.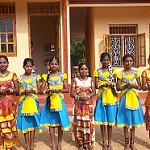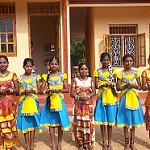 This journal article highlights the importance of psychosocial support services for adolescent girls in fragile contexts that are sensitive to complex needs of these adolescents. Drawing on fieldwork in Gaza, Liberia and Sri Lanka the paper identifies how humanitarian and biomedical approaches to support these populations currently are inadequate to address these complex factors shaping adolescent girls' psychosocial well-being including the harmful gender norms which serve as barriers to service access.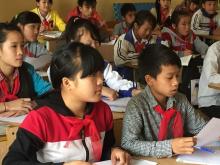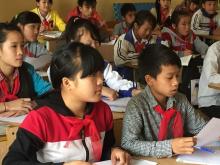 This package of reports discusses the findings from a research study exploring the mental health and psychoscocial well-being of children and young women in Viet Nam. It builds on and complements existing research which considers how gendered social norm change processes are vital to understanding mental health and psychosocial well-being of adolescents and young people, and identifies a range of factors may place girls particularly at risk of psychosocial distress.