Education and Gender Norm Change 
Our thematic guide to Education and Gender norm change, authored by social development researcher Rachel Marcus, curates evidence on how education contributes to changing gender norms.
*Click here* to read the guide.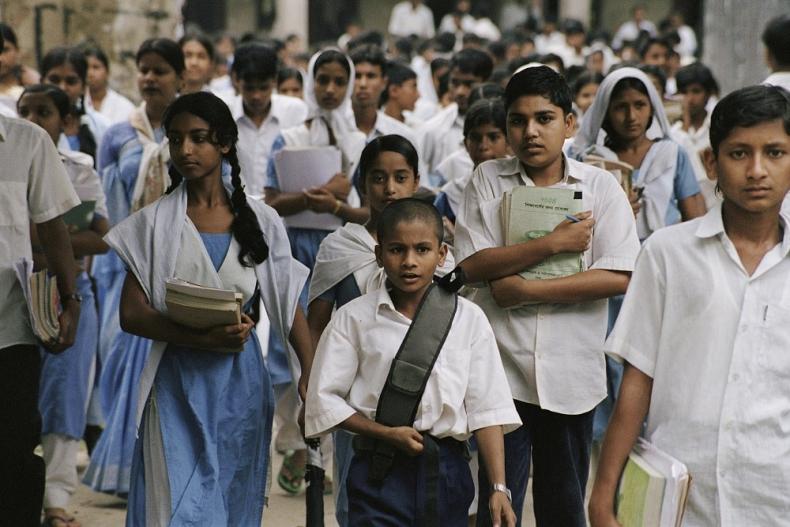 Featured Resources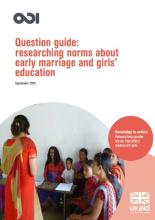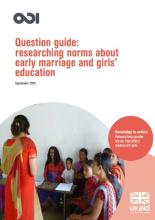 Drawing on research from Ethiopia, Nepal, Uganda and Viet Nam, this Question Guide outlines the key qualitative tools used to investigate gender norms, with a focus on tools which relate to child marriage and education. Tools include body mapping, key informant interviews, focus group discussions, intergenerational trios, and outlier case studies.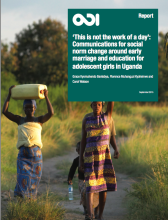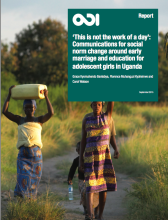 This report presents the findings on the ways in which gender discriminatory norms, attitudes and practices shape and constrain adolescent girls' capabilities and under what conditions changes may be brought about, particularly around norms and practices related to early marriage and education. The research is part of a multi-year, multi-country study and presents the findings of the third year of research in Uganda.